Starting an online eCommerce store isn't easy, especially when the level of competitiveness is enormous globally. There isn't a perfect platform you can pick since they all have their pros and cons.
However, it's valuable to know that OpenCart and WooCommerce are two of the several top-rated platforms you can use for your eCommerce business. One of the crucial necessities is to use proper eCommerce SEO to achieve the desired results faster. Still, you must first choose for which platform you will implement these SEO benefits.
So, to find out, let's begin our WooCommerce vs OpenCart comparison and see both sides' primary pros and cons.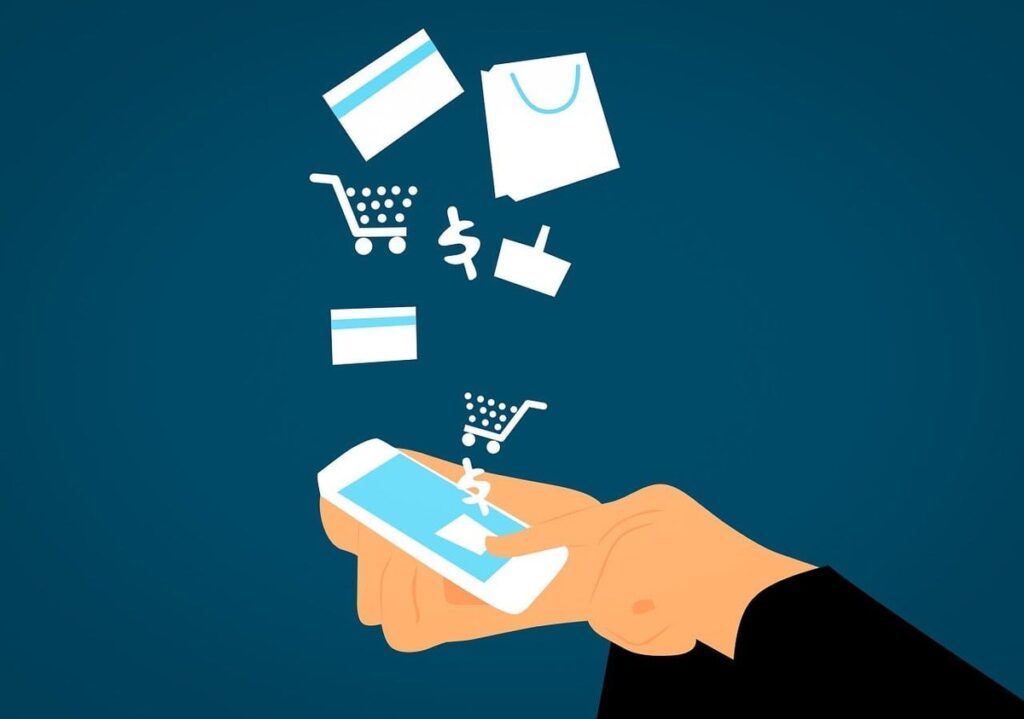 OpenCart Pros
We will start the OpenCart vs WooCommerce battle by first addressing the OpenCart main pros and cons.
OpenCart uses HTML components and MySQL database, and it's under the GNU General Public License. OpenCart supports various currencies and languages, and as of May 2016, around 342,000 sites have been using this platform.
It's highly popular for eCommerce businesses, so let's start with its advantages.
OpenCart Is Free
The biggest advantage is that this open-source software is entirely free.
OpenCart can be easily modified and customized according to your online business needs. As an eCommerce store owner, you can use the excellent functionalities and features of this eCommerce platform without spending any money because OpenCart is available free of cost.
That's why we mention this advantage first since most of the top-rated eCommerce platforms and site builders aren't free; they indeed have excellent features, but most OpenCart rivals don't have the privilege of being free for business owners.
Image 1: graphic of a hand buying products via smartphone
Multi-Store Management Via A Single Dashboard
Another crucial advantage of this eCommerce platform is that there's multi-store compatibility.
Managing multiple online stores is often an extremely complex and time-consuming process. In addition, sometimes you can't avoid having more than one online store because of the need to stay at the top.
But don't worry; OpenCart provides you with the chance to build multiple eCommerce stores while managing them from a single dashboard. All your necessary activities, such as tracking your sales, customers, and orders, are available from the same section of the site.
Excellent for Small and Medium eCommerce Businesses
OpenCart may not be the perfect solution for a large business, but it's excellent for small and medium eCommerce businesses, even for beginners.
This online platform is a feature-packed eCommerce platform that provides your shoppers with genuinely accessible store management services. OpenCart is the perfect solution for your services and products if you are a beginner or have a small or medium-sized online business.
No Need for Technical Knowledge
The last advantage, but crucial regarding the WooCommerce vs OpenCart compassion, is that there's no need for technical knowledge to use OpenCart, which is a huge advantage.
With the OpenCart CMS online platform, the store admin can concentrate more on the business side. You can still easily manage, add, or edit info on your eCommerce store if you have little or no technical background.
OpenCart Cons
Since we've seen the bright side of using OpenCart, now let's also see its disadvantages.
It's Not SEO-Friendly
The essential and most significant disadvantage of OpenCart is that it's not SEO-friendly, and without SEO strategies, there's no success in today's online world.
SEO is one of the vital aspects for eCommerce store success, so OpenCart may lead to a negative outcome. There were various flaws found regarding SEO in the 1.5 to 2.2 versions of this platform, and it's possible that the same issues will continue in the future.
Not Great for Multilingual Shoppers
Because of OpenCart's interpretation, this eCommerce platform is not great for multilingual shoppers.
And this is indeed a challenge for you as a business owner since it's highly difficult to target multilingual buyers. Therefore, if you have an online eCommerce store that has shoppers from all across the globe with various languages, it's better to find an alternative to OpenCart since your selling won't get far.
Performing Changes and Customization Is Hard
Another vital aspect of the WooCommerce vs OpenCart comparison is to mention that making changes and customization in OpenCart is hard.
In fact, it's more than challenging to make any change in this platform since there's no efficient Event system. Problems in the core files may occur, and the process being more time-consuming means that it's not so easy to customize. And we all know that customization and changes are important regarding eCommerce stores.
However, there have been some improvements with the latest versions.
WooCommerce Pros
Let's continue our WooCommerce vs OpenCart comparison by addressing the WooCommerce pros.
WooCommerce Is SEO-Friendly
Unlike OpenCart, WooCommerce is SEO-friendly, although to unlock this functionality, you will need the help of an SEO plugin. Nevertheless, the essential thing is that this platform is compatible with SEO practices, which are necessary for success.
With the proper plugin, you will have the chance to conduct all the SEO you need to rank your eCommerce store on Google and other search engines. In addition, you can add structured data, titles, and descriptions to products and category pages, etc.
Therefore, regarding the WooCommerce vs OpenCart performance, it's clear that WooCommerce has the advantage because it is SEO-friendly and gives you a chance to rank higher on the SERPs.
Simple Reporting
This eCommerce platform has numerous simple reporting options, which is vital since, without statistics, it isn't easy to optimize your online business.
Why?
Because you need accurate statistics and figures to do so, WooCommerce's simple reporting is a perfect way to keep track.
You can monitor your KPIs and your daily performances, while you can also filter reports according to your needs. This eCommerce platform allows filtering by class, revenues by period, brand, and discounts.
WooCommerce Has Multi-Functional Extensions
Regarding the WooCommerce vs OpenCart big store battle, we already mentioned that OpenCart is perfect for small and medium but not for large businesses. In addition, WooCommerce is better here also because of its wide selection of multi-functional extensions.
You have over 750 plugins and other third parties available, having the chance to improve conversion rates, aesthetics, functionality, etc.
This platform has different add-ons, such as anti-fraud, subscription administration, shipping calculations, payment gateways, etc.
WooCommerce Cons
Last but also important, let's see the disadvantages of WooCommerce.
Complex Update Policy
The biggest downside of WooCommerce is that property testing in the closed test environment is better than instantly updating new releases. This approach is also the solution to the latest releases, and these are the primary reasons.
Your overall online store decor and plugins can be 'damaged' because of the update policy since you may experience severe issues because of the abundance of other plugins. In essence, most plugin and theme suppliers are slow according to the update releases.
Not So Fast
On the one hand, it is big and robust, but on the other hand, WooCommerce is sometimes slower, and speed can be a problem.
It can take up a lot of space with its robust features, but your website may have a slow page loading time. This aspect can become a huge issue since most shoppers will leave your eCommerce store fast; they don't like to wait too long.
An even bigger issue is that they will not only leave your store but also go and become your competitor's customers, which is the worst scenario for your business.
Code Issues
The last aspect of the WooCommerce vs OpenCart battle, which is a disadvantage on the WooCommerce side, is that you will need to hire a professional with tech skills to solve code issues, meaning you'll need to spend more money.
WooCommerce's coding issues can provide faults and conflicts on your eCommerce site. You will undoubtedly involve various themes, plugins, and add-ons to make your site look impressive, but the more you add, the bigger the percentage of having code issues that an expert must solve.
WooCommerce vs OpenCart Summary
Here you have the ultimate WooCommerce vs OpenCart comparison with the key pros and cons. The only thing left to do as soon as possible is to pick one over the other, which isn't so easy when beginning your eCommerce journey.
Nevertheless, a piece of advice would be to pick faster since your local and worldwide competitors are already doing the same thing!
FAQs
Can I migrate OpenCart to WooCommerce?
You can migrate OpenCart to WooCommerce and export orders, products, customers, taxes, and other aspects In an automated manner. Also, your current OpenCart store will be live during the process.
Is WooCommerce or OpenCart better?
WooCommerce and OpenCart are two entirely different eCommerce platforms. WooCommerce has a steeper learning curve while it offers many themes and modules. OpenCart is excellent for beginners and small to medium-size businesses to make an online account without spending much time.
Is WooCommerce better for SEO than OpenCart?
WooCommerce is much better than OpenCart regarding SEO features that allow you to be free from dealing with technical problems and an easier way to rank higher on the SERPs.