Still, the question remains, how to do it the right way?
Of course, the various tools, enormous quantity, and different apps can make it highly challenging for first-time Shopify users even to begin the optimization of their eCommerce SEO. But don't worry since once you have the perfect plan, everything is a lot easier.
Therefore, here we will see how to SEO audit Shopify and address the essential aspects. So, let's begin.
Check Whether You Have Duplicate Content
One of the first Shopify SEO audit tips is to check whether you have duplicate content since if you have, it can affect the site negatively, especially when it comes to rankings. In essence, duplicate content is content that entirely matches copy with other web pages, no matter if it's on your site or someone else's.
This step is even more critical with Shopify since duplicate content can literally destroy your rankings if a search engine like Google identifies it. Of course, search engines are somewhat tolerant of internal or external duplicate content, but it is much more possible to lose more than you will gain since you can be penalized by search engines. Therefore, since many Shopify stores have it, it is best to fix this issue and provide yourself with a significant impact on your search performance.
But how to find it?
You can perform checks and tests as much as possible to be certain that all of your content is unique. Luckily for you, there are many tools online for plagiarism detection which can detect external duplication fast. For instance, in order to find which text a search engine can find as a duplicate, you can use the SEMrush Site Audit bot that can show you the pages where the content is 80% identical. And since blogging is only one of the many ways to improve your SEO, you can also use plagiarism checkers to see whether your text is original before you publish it online.
You Should Have Unique Meta Descriptions and Page Title
Other things you have to pay attention to in your Shopify SEO audit are meta descriptions and page titles because they are one of the critical elements of any site for rankings. Both the meta description and title tag must have keywords related to the content of the page, no matter if it's a product page for sunglasses or a blog post about coffee machines.
Why?
Because if you have unique page metadata, it will help all the search engines like Google to understand what your page is about, and the better it understands, the better you might rank when someone searches for those types of products. Every meta description and the title has to be created according to the SEO needs to make the site SEO friendly. Usually, the title should be up to 60 characters and up to 160 characters for the description.
Are Your Products Pages Linked from the Homepage?
There are various SEO strategies you should avoid, various blunders you shouldn't make, and different important ones you should not practice, and one of them is not linking your product page from the homepage.
In essence, your homepage is usually the center of the site; therefore, often the most powerful page. That's why making navigation links on your homepage towards other pages raises the interest of your visitors since they can move around the shop. If you don't link to your product pages, your visitors often will not be able to find your products easily since your essential pages might be somewhere deep in the store.
Furthermore, if you don't have a lot of products, linking to each product can be more beneficial rather than making a visitor visit a collection page. Of course, if you have many products, it's better to make them go to a collection page.
In essence, you have to see whether all your product pages are reachable at the top of the homepage, and if not, you should implement this since the essential ones will be easily available for the customers.
See Whether Your Store Images Are Optimized
Another crucial step of the Shopify SEO audit is to see whether your images are optimized since this is necessary for your Shopify store.
Why?
Because it improves the presence in Google as well as other search engines since alt tags are used as a shortcut for the search engines to understand what the images on your site are about. Therefore, all your Shopify images need to have the correct alt tags accompanied with relevant keywords. For example, when someone searches for black shoes, the optimized images from your site will have a much better chance of appearing in the search engine because your images of black shoes have alt tags that provide a great description.
Also, there is another positive aspect since buyers with vision trouble can use a screen reader to navigate your website, and the alt tags can be used to describe to the visitor what is on the image verbally. So, the better the alt tag, the better you are motivating the visitor to buy something. In addition, excellent accessibility standards are also an important ranking factor.
Do You Have High-Quality Backlinks?
Your main goal is to improve and bring more visitors to your Shopify store constantly, and that's why you should also check whether you have high-quality backlinks. Together with the content and the technical SEO, getting more backlinks is another vital part you have to see in your Shopify SEO audit.  
One way to do it is to make a profile of your store on sites like Amazon to get robust backlinks as well as traffic, which will boost your Shopify site. Furthermore, creating blog backlinking is extremely effective nowadays; in fact, it's a must since it helps every aspect, from gaining more impressions traffic clicks; therefore, getting more customers, which is the key goal of the process.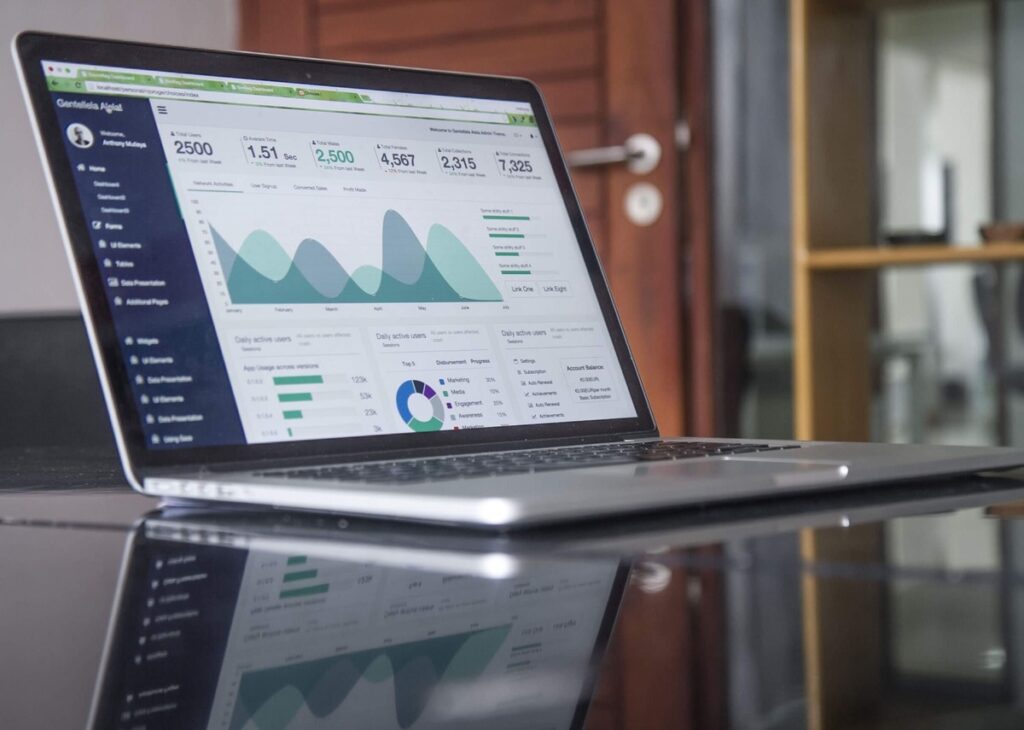 Integrate Google Analytics
Yet another "a must" is to integrate Google Analytics in order to track your Shopify website traffic. It has many features to help you understand how visitors are behaving when navigating your site, and even though you will have to learn several things, even if you are using it for the first time, you can keep an eye on your traffic quite well. For instance, if you want to know how much time a visitor spends on a blog post, you can use Google Analytics.
This aspect of the Shopify SEO audit is extremely important since, without it, you won't have a clear picture of how well your site is performing; therefore, you won't be able to maintain a proper SEO strategy. Creating something without knowing what your site visitors need or search for the most is like selling a product without even knowing whether anyone wants it on the market. That's why you have to keep track of these things through Google Analytics, which is a highly effective tool that will help you in a significant way.
How Well Does Your Technical SEO Stand?
Last but not least, you saw above that we mentioned that technical SEO is as important as backlinks and content. And it refers to any SEO elements and activities that don't include the content aspect. So, when it comes to technical SEO, you have to make sure that you have the following elements with the right search engine guidelines:
As mentioned above, using Google Analytics.
Verify your ownership by making a Google Search Console account.
In order for bots to crawl the website, check for the robots.txt file.
Correct the redirect problems and the crawl errors.
Is there proper usage of heading tags such as H1, H2, H3, H4, etc.
Add the sitemap.xml to Google Search Console.
Use various tools like SEMrush Site Audit bot to see the site's speed on every device.
And remember, without checking your technical SEO while making your Shopify SEO audit, it is impossible to improve; in fact, your site will become less effective over time.
To Sum It All Up
Here you have your Shopify SEO audit guide that will help you make your Shopify site and store much better. But remember, you have to implement all of the steps mentioned above to achieve your desired results since there isn't a shortcut to success.
Also, never forget two things, your ultimate goal is to become better, meaning you have to attract more and more visitors, and secondly, you can't do this without making this type of an audit with these steps. In essence, SEO mustn't be underestimated, and it is more than valuable in order to be successful in today's global competitive online market. And the best way to do so is to hire an SEO agency that can address this aspect at the highest possible level.