If you want to start an online eCommerce store, you first should know that Shopify and WooCommerce are two leading solutions at the forefront of the eCommerce world.
However, how would you know which of these two is best for your business? Which one should you choose from Shopify vs WooCommerce?
Of course, there isn't a perfect eCommerce platform because all of them have a set of great features but also their own limitations. The essential thing is to find the platform that suits you best since, with excellent eCommerce SEO, you will be able to achieve a high ranking in the SERPs afterward.
But opting for one over the other isn't so easy, right?
Well, it can be if you see all their pros and cons, which we'll see in this article.
Let's begin our Shopify vs WooCommerce review.
WooCommerce Pros
We'll start the WooCommerce vs Shopify battle by first addressing the WooCommerce pros and cons.
WooCommerce is an open-source plugin for WordPress that's designed for all-size online merchants. It began its journey back in 2011, and it quickly became highly popular worldwide.
So, let's see what you can use as an advantage if you pick WooCommerce.
Simple Reporting Options
Statistics are crucial in eCommerce since it can be challenging to optimize your business without accurate figures and stats. Luckily for you, WooCommerce has a plethora of simple reporting options.
The biggest advantage is that you can monitor your critical business KPIs from your website's WordPress Admin, allowing you to monitor daily performances.
In addition, you can filter reports according to the requirement, and the granular analysis is a tactical tool, available thanks to WooCommerce's ability to filter by brand, discounts, class, and even revenues by period.
Practical Mobile App
In today's modern world, your online store has to be mobile-friendly, even if you are not a fan of this practice. The mobile device website traffic in 2022 is 59% worldwide, and it has been almost constantly increasing in the last couple of years. People use their phones on most occasions to buy something online, hence the need for a practical and simple mobile app.
Regarding WooCommerce vs Shopify, this eCommerce platform is easily accessible via a smartphone app, which is a fantastic advantage for you as a business owner.
Even though this app doesn't allow you to modify site features, on the other hand, it will enable you to see sales stats, stock figures, analytics, and other aspects.
Multi-Functional Extensions
Another advantage of this platform in the WooCommerce vs Shopify battle is the wide selection of multi-functional extensions.
Believe it or not, there are more than 750 plugins made by WooCommerce and various other third parties in its online extension store. The main goal is to improve the functioning, aesthetics, and Shopify vs WooCommerce conversion rate.
WooCommerce provides various add-ons, some of the essential ones being:
Shipping calculations
Payment gateways
Participant system management
Advanced tax calculators
Anti-fraud
Subscription administration
Also, the library is supported by a substantial collection of dynamically made community extensions.
WooCommerce Cons
Since nothing is perfect, in the notion of Shopify vs WooCommerce which is better, WooCommerce loses the battle regarding these aspects.
Speed Can Be An Issue
WooCommerce can take up a lot of space since it has many powerful features and because of the essential work it does for your website. It's a known fact that this eCommerce platform is a robust WordPress plugin.
However, your site might have a slow page loading time if you utilize it simultaneously with other robust or powerful plugins.
If speed becomes an issue, this can trigger many customers to leave your store, some of them forever. According to Google, if a page doesn't load fast, more than 53% of visitors will go to another site, and that can often lead them to your competitors.
Code Problems
Your first thought may be – what does coding have to do with WooCommerce vs Shopify and the eCommerce site's success?
Well, eCommerce isn't all about selling; it's also about how much money you have to invest in having a great website.
With WooCommerce, you will probably have to hire a professional with tech skills to resolve code disputes, which means you will need to add more money to your business budget.
Coding problems can cause conflicts and faults on your site, which is one of the most notable drawbacks regarding WooCommerce. Of course, you like your business to look impressive, so you'll most likely pick various plugins and themes at once. However, the more add-ons you add, the bigger the chance of code problems.
Update Policy
Last on the list as a disadvantage regarding WooCommerce is its update policy.
This aspect is the most significant downside and relies on the overall online store decor and various plugins. Your business might experience considerable problems because of the abundance of other plugins. The reason is that most theme and plugin suppliers are slow regarding release updates.
Instead of instantly updating new releases, property testing in the closed test environment is better.
Shopify Pros
Since a WooCommerce vs Shopify comparison wouldn't be fair without seeing both sides of the coin, let's move on to the Shopify pros and cons by first seeing its advantages.
Great for SEO Marketing
Regarding WooCommerce vs Shopify SEO, it's highly valuable to mention that Shopify is excellent for SEO marketing strategies.
Getting many potential customers to visit your online store requires excellent marketing skills. Of course, you can use different marketing practices, from Facebook and Google ads to SEO and email marketing, but SEO is the best solution regarding Shopify.
Why?
Because this platform makes it easy to create landing pages and sync your SEO strategy with your online store, using store credits, limited discounts, and coupon codes are great. Still, no one will see them without search engine optimization.
24/7 Customer Support
Shopify has a team of people to help users if they get stuck at any point.
There is a 24/7 customer support team with which customers can communicate via live chat, email, and hotline. Four hotlines are available, with each one being designated to various regions.
Furthermore, this eCommerce platform has a community where customers can interact with each other and get answers to their needs. Also, there is the FAQ database one can refer to any time they desire.
Security and Hosting
If you attend a WooCommerce vs Shopify Reddit debate, you will see that one of the key Shopify pros is that it's a self-sufficient eCommerce platform, meaning it doesn't depend on a host. Since it takes care of its hosting, Shopify comes at no extra cost and is also a secure platform.
This eCommerce platform has over 1.200 in-house apps, and it provides integration with third-party software. This fact means that such a venture can be possible only if the platform is highly secure.
Shopify makes sure all third-party software and apps can sync fast with your store while they are also bug-free.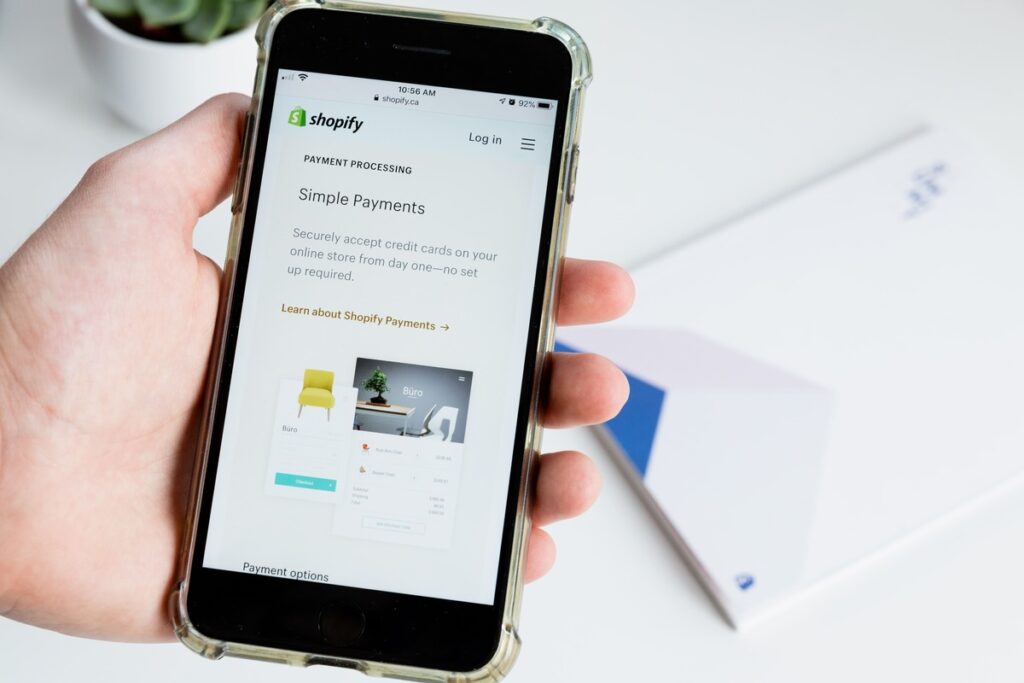 Shopify Cons
Let's also see Shopify's cons in fulfilling the entire WooCommerce vs Shopify comparison.
Customization Limitations
Yes, Shopify is customizable, but this feature also has some limitations that are a disadvantage.
The critical difference between Shopify and other platforms is that it uses its Liquid setup, while most others use PHP for customizing themes. The problem is – not many web designers are particularly familiar with the Liquid software.
That's why your process of customizing your themes may come as a struggle, or it would at least take you hours to learn how to use the Liquid setup.
Pricing Is a Bit Expensive
It may have its hosting, but it doesn't come for free. Shopify has three paid plans, 29, 79, and 299 dollars per month.
In addition, even though this eCommerce platform eliminates third-party payment methods via the POS system framework, we're afraid this option isn't available in many countries.
Therefore, every time one makes sales on Shopify, a service pay charge is necessary. And that's not all, since some apps, plugins, themes, and templates aren't free.
It's Not Easy to Exit
Last but not least, if you desire to exit its eCommerce platform, Shopify isn't quite accommodating to this practice. It has a lock-in feature that makes it difficult to take your online store elsewhere.
The only thing you can take away if you decide to leave Shopify is the CSV report. Therefore, before launching your store, you must determine whether you intend to use the Shopify eCommerce platform for a long time.
Woocommerce vs Shopify Final Thoughts
Here you have the ultimate WooCommerce vs Shopify battle with all their pros and cons. It's time for you to decide which eCommerce platform of these two is the most suitable one for your business.
Be as it may, we wish you success in your eCommerce journey with whatever platform you decide it's the best!
FAQs
Are WooCommerce and Shopify free?
The WooCommerce pricing vs Shopify comes down to this: Shopify has 14 days free trial, but then you need to sign up to a paid plan. WooCommerce is free, but you need money for domains, hosting, security, etc.
Is store migration possible between WooCommerce and Shopify?
You can migrate your website from Shopify to WooCommerce and vice versa. Still, the process is far from ideal, but it's possible.
Should I use Shopify or WooCommerce?
For a new store owner with no technical experience, Shopify is a better choice since it will secure your site automatically. If you have technical experience, you can use WooCommerce because you can get a PCI compliant, SSL certificate, and other things yourself.