Inbound marketing is a strategy of conducting business that focuses on luring clients in by developing material that is of value to them and that fulfills their requirements.
It combines non-intrusive methods of advertising and digital marketing in order to achieve the goal of communicating with the user at the beginning of the purchasing process and accompanying them until the final conversion or sale. The goal of this communication is to influence the user to make a purchase.
Inbound marketing for saas: How to do it right?
Content Marketing
When it comes to inbound marketing for SaaS strategies, content marketing reigns supreme.
In a SaaS inbound marketing plan that aims to attract customers so that they can make a sale, nothing makes sense if there is no content.
Having a website that also includes a blog is essential for inbound marketing for SaaS companies and is considered to be one of the most vital pillars of this type of marketing.
It is essential that this be furnished with high-quality useful content that caters to the requirements of the prospective buyer. The goal is to increase website traffic in a natural way by capitalizing on user searches conducted on platforms such as Google.
How is this possible to accomplish? By ensuring that SaaS SEO and inbound marketing work together cohesively.
Keyword Research
Do you know what your buyer profile is looking for? If not, you should do some research on keywords.
The first thing that you need to do is conduct a keyword search using terms that are relevant to your business as well as the product or service that you offer.
You can make a list of ideas and then examine the search volume and complexity associated with those ideas, or you can ask the tool that you are using to recommend existing searches.
Ahrefs and SemRush are the two that are used the most frequently for inbound marketing SaaS.
SEO On-page
These are all of the SEO strategies that you may implement on your website to boost the positioning of your content.
There are several, ranging from the organization of the information to the title, the meta description, and even the speed at which the website loads.
SEO Off-page
All of the placement strategies that you can try to implement outside of your site are outlined here. Activities such as guest blogging and link building are also included.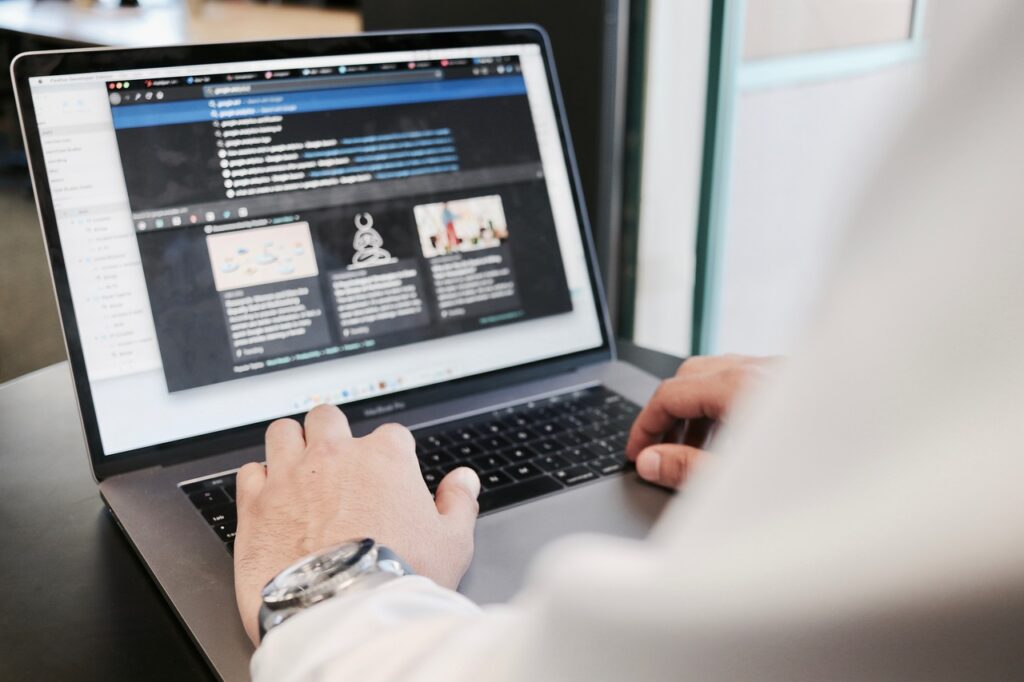 Content to Convert Visits to Leads
Not only is content important for positioning content and attracting high-quality visitors, but it should also be a component of the plan for generating leads.
How exactly can we make this happen? Either providing content that can be downloaded or by providing content for which visitors must subscribe.
In this way, the anonymous traffic you receive will, if they are interested in what you have to offer, be able to provide you with their information and become leads (contacts potentially interested in our products or services, to whom we can send marketing communications).
Example of inbound marketing for SaaS:
eBooks with a specific focus. The most effective content strategy is to present them as a solution to a particular issue that the user is having.
Reports and studies that offer fresh information regarding the industry. In addition, you can then write a press release with the material and send it to the media for publication, and the goal will be to gain additional external links and quality traffic to your website.
Webinars that cover a variety of subjects that are of interest to users.
Free trials of our products or services are available.
Database
Because the leads have freely provided you with their information throughout the course of time, the database comprises all of your leads in addition to the information that you have been gathering about them.
In the beginning, it is easier to ask for their email address, but over time you may require more data; your users know you, they trust you and it is easier for them to leave you extra information.
When you have a database, it indicates that you have a target audience that is interested in your brand and has freely accepted information about your products and news.
Channels with the objective of attracting users
You will, over the course of time, construct a series of routes for consumers to reach you and become a part of your database. These channels can be created through social media techniques or by using the forms on your website.
There may be channels that are passive, such as a landing page that gathers traffic from Google and creates leads, while other channels demand more regular maintenance, with the blog and social networks serving as clear instances of this.
To get things rolling, there will be some work involved, but over time, the channels will mature and become increasingly efficient.
Marketing automation and lead nurturing
When a lead first comes to you, it is highly unlikely that they are prepared to make a purchase, and this is where lead nurturing tactics come into play.
The plan is to personalize a string of automated emails for each lead that is stored in your database with the intention of converting that lead into a dedicated customer.
If you have a really large database, adopting a robust marketing automation platform will be the key to your success. This is especially true if you have a lot of email addresses in your database.
In this way, we will be able to develop an ecosystem that will do the job for us and direct potential customers through the conversion funnel.
Community
Your brand's ability to develop a community around your brand can be accomplished through the use of social networks.
As a result, the deployment and development of social platforms that are relevant to your buyer persona should be a part of your inbound marketing for SaaS plan.
You will have the ability to amass followers who will view your publications, interact with those publications, and even help you spread the news about those publications.
The Bottom Line
Generating effective strategy for B2B inbound marketing for SaaS companies strategy is becoming increasingly important to avoid wasting resources, and generate happy buyers and brand prescribers.
In fact, statistics compiled by HubSpot say that only 18% of marketers believe that outbound practices offer the best sales opportunities.