The sheer growth of the SaaS industry brought large competition on a higher scale. The constant change of the tech world makes you stay at the top of your industry. With the new influx of products every year, software launched, tools and equipment available, the demand in the SaaS industry is increased as well. Search Engine Optimization is crucial for SaaS companies if they want to stay ahead of the game and continue delivering high-end services to their consumers.
What Is SaaS SEO?
Saas SEO is the process of increasing the SaaS organic traffic for the company's website by earning top Google rankings with the use of relevant keywords. Thus, the importance of having a strong SEO strategy is a determining factor of exponential organic growth and consistent web traffic. It allows optimization of your website and content and some of the best strategies like running site-wide audits, in-depth keyword search, building out product pages, optimizing on-site SEO, and creating content. Generating links from popular sites is also relevant and can boost your site's visibility and brand awareness.
Why Sass SEO Is Important?
Many of you are probably familiar with the benefits of SEO. We'll start with a simple example. Besides the great rankings, a lot of marketers focus on their optimization efforts in the conversion funnel. It is commonly known that you should focus on how your customers are buying instead of how you are selling. Here lies the great business potential. The buying process is an entire journey that consists of a few phases before the consumer decides to buy a certain product or use a service.
As you travel through the conversion funnel, you can use your SEO strategy to engage your target customers through the buying process. To do that, you'll need to have keyword optimization integrated into every phase of the process, strategic content marketing to attract and transform customers recurring buyers. It's crucial to have a clear site structure and architecture to engage the leads that can turn into potential customers throughout the buying journey. For that purpose, we will analyze in detail the marketing funnel stages and how you can achieve success with a good SEO strategy.
The Sales Funnel Stages
Saas Sales Funnel is a step-by-step process that involves blogging, advertising, conversion rate optimization, social media outreach, email campaigns, copywriting, search engine optimization (SEO), and many more marketing strategies. What's even better is that you can choose your specific tools designed for all Saas Sales Funnel stages. Let's begin.
Sales Funnel Stage 1 – Awareness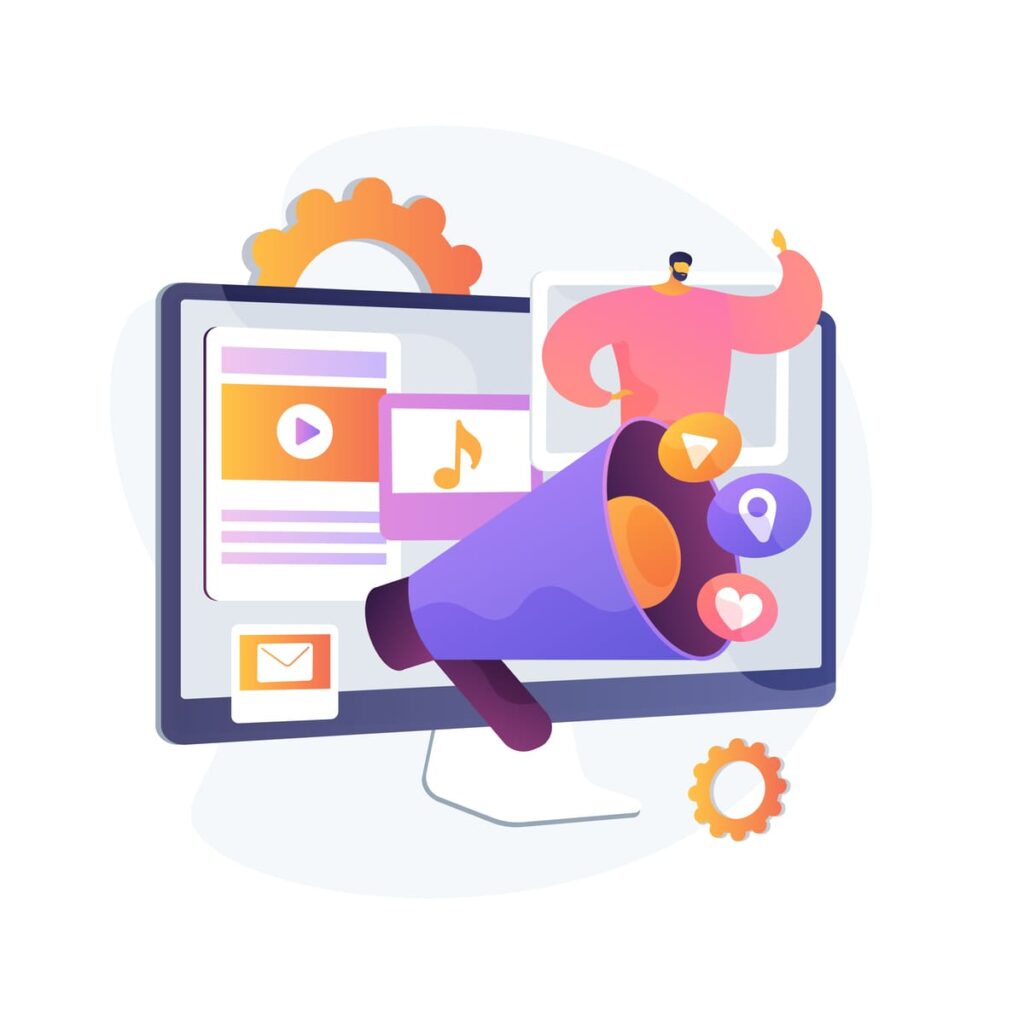 The first stage in the Saas Sales funnel process is the awareness metric. After you've determined and built your target market, it's time to let the word out there. This means the goal of this phase is to start marketing activities to build awareness. There are a few ways to do that, through social media channels and tech tools. Among them are social media promotions and posts, blogging and guest posting, infographics, webinars, and whitepapers which have shown the highest results.
If you want your product launch to result in high numbers in sales, first you need to make your target audience, which are potential customers, aware of your service or product. And the good news is that there are a lot of sales funnel for SaaS tools that can help you achieve that. We'll discuss some of them and how they can help you to boost your website traffic. You can use these tools in the entire Saas sales funnel process.
SEMRush is one of the most important tools for SEO optimization, And its value is due to the enhanced keyword research, competitive intelligence, and backlink analysis. Traffic analytics and anchor text reports are also polished and brought to a level of perfection so you can just use them in your content marketing strategy.
Buffer is a tool that helps you post updates to multiple social media channels. And it's all at once. You can submit many updates at the same time and navigate a scheduled timeline by which they'll be posted throughout the day. And the best thing is you don't have to annoy your subscribers and followers with many posts all at once.
Ahrefs is a great tool for content exploration which lets you explore the content online very quickly. Then, you can incorporate the new knowledge into your B2B Saas Sales funnel and produce content with a similar structure and theme to attract customers and increase your web traffic. There are many more tools for different purposes, so you can conduct a little research and read a bit about the benefits of each of them.
Sales Funnel Stage 2 – Interest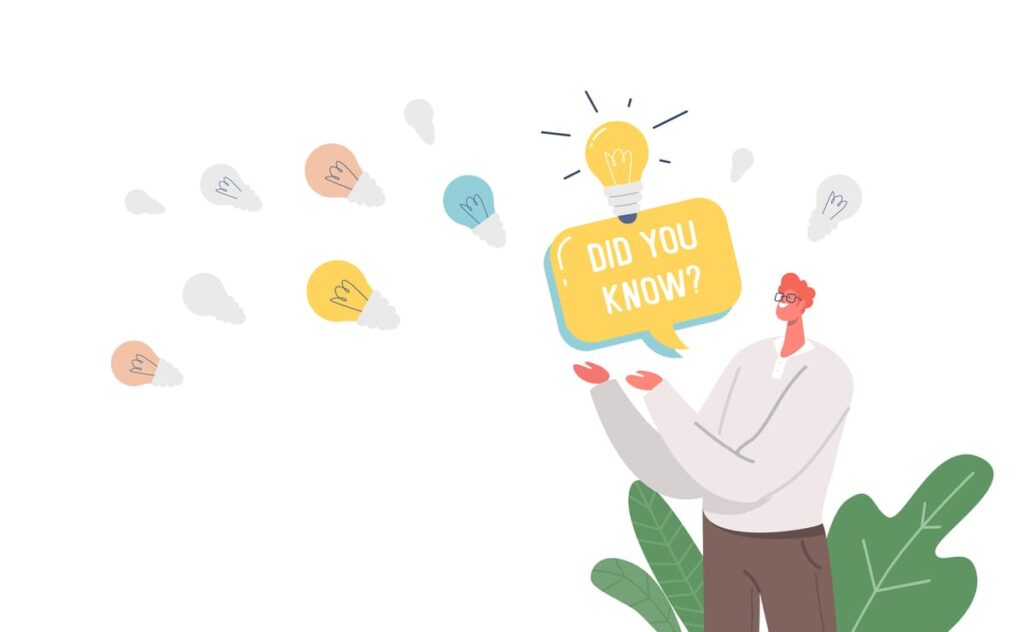 Once the word has spread out and people have learned about your brand, they will be likely to take an interest in it. The goal of the second phase is to hook the customers and make them even more interested in your products or services. During this stage, it's important to focus on email marketing campaigns, chatbots for delightful customer experience, lead magnets, blog posts, and retargeting campaigns. After you've got your website prospects, the last thing you want to do is to bounce away from it. You can create landing pages for more information about the products you are offering, which will eventually transform the visitors to your site into paying customers.
Since Google and other search engines are widely used to conduct service or product research, it's to your advantage to optimize your content strategy to rank up higher in the search results. A scalable approach to SaaS growth will influence the amount of traffic a website gets, and when done right, optimized SEO will push your website on the first page of the organic search results.
Saas Sales Funnel gets the chance of getting increased visibility due to the quality content strategy. Content is the backbone of searchability and if your website has poor content, the Google algorithm will likely push your site at the back of the search results. And most of us will not even click on the second page in the search results if the answer to what are we looking for already shows on the first page in the search engine.
SaaS Funnel Stage 3 – Evaluation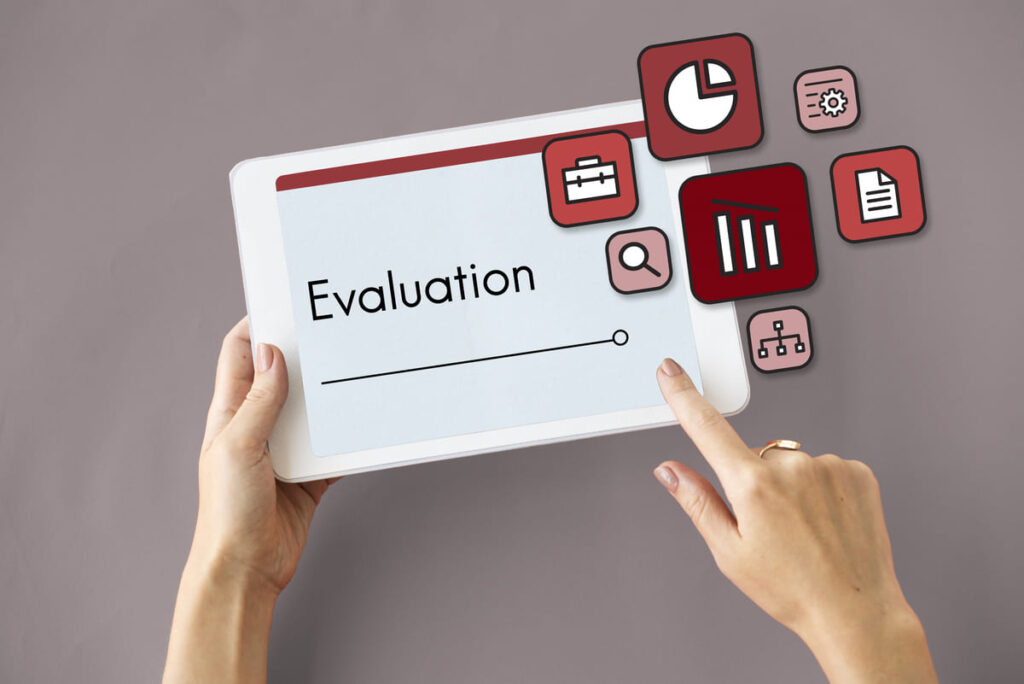 The third stage in the Saas Sales funnel allows you to close the sales. The goal here is to evaluate what has already been done, how the potential clients have reacted to your marketing strategies, and whether you see success in the future with your approach. If the visitors on your website are taking a very keen interest in your service or product, you've almost closed the sale. But you are not done yet. To reel your customers and show your services are of great quality, you'll need to aim for particular content types like case studies, testimonials, pricing pages, live demos, tutorials, discount or promo codes, and product comparisons. These content types will help you reach your goal while the customers are in this stage.
Saas Funnel Stage 4 – Engagement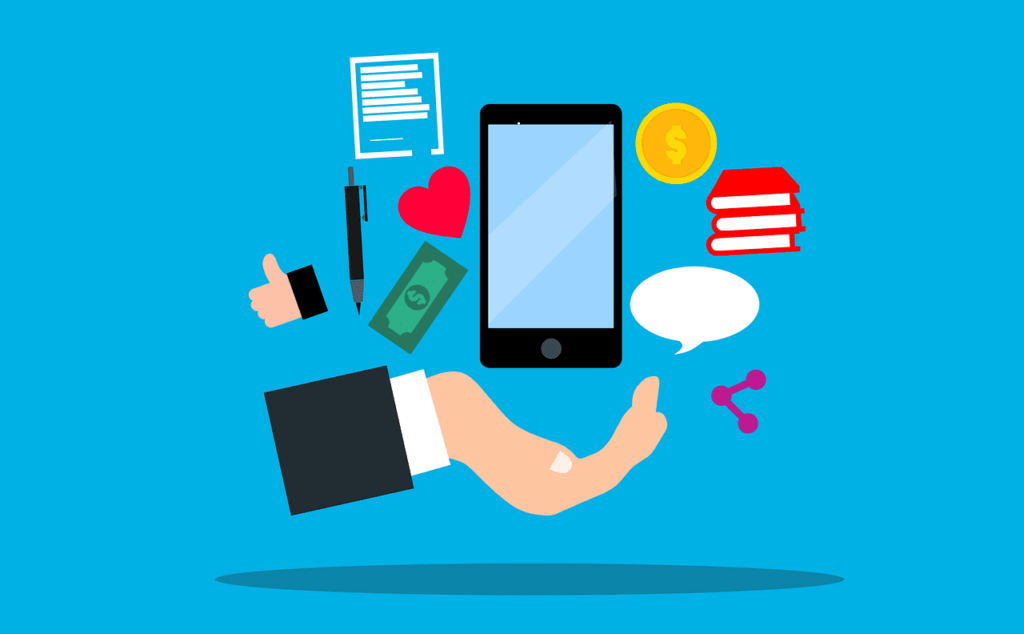 At this stage, you've already made contact with your prospect and you are pretty close to making the sale. But, there is still something that's not quite right and won't allow you to cut the deal. The engagement stage is known as the "action" stage where you need to take an action through special offers, bundled packages, follow-up email campaigns, or insider or customer success stories. The goal of this stage is to build positive relationships with the prospective customers, and of course, to maintain the same level of quality of service throughout the entire purchase journey.
Some tools can help you achieve this. You will need to let your potential customers try your service for a limited time or for free. And of course, you'll ask for their email address in exchange for the free trial membership. One of the tools you can use in this case scenario is to send en masse campaigns and track analytics about individual email campaigns.
Another successful SEO strategy for your list of prospects is to organize a webinar. A webinar is a valuable tool that can help you cultivate your relationship with the people who are interested in your service or product. And this has shown great results in the final stages of the SaaS Sales Funnel process.
Saas Funnel Stage 5 – Purchase or Commitment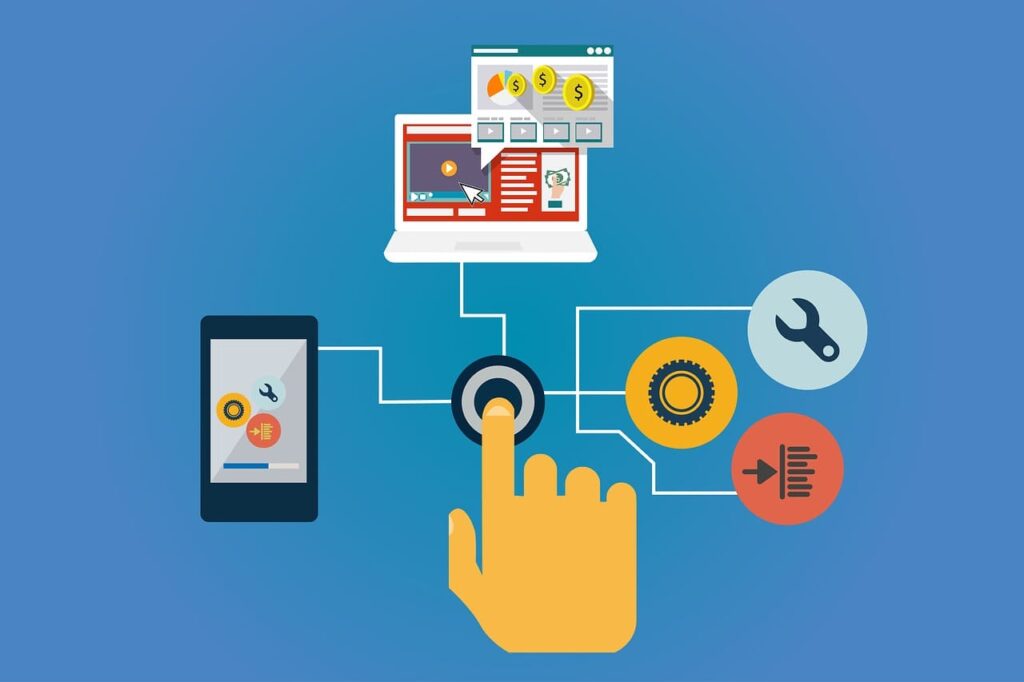 We've finally arrived at the desired destination where cash changes hands. This last stage has one main goal, to keep your customers motivated so they always come back. To keep them engaged and motivated, you might want to use referral programs, email campaigns for repeated email campaigns with the latest updates, promotions, and sales taking place in your company and upsell campaigns.
If you plan on conducting transactions online, you might want to use a credit card processor. And since you want to make the payment process as easy as possible, you need to use a tool where you can generate income online and finalize the last sales funnel step.
Choose Your Platform
How would you like to integrate your content management solution into a reliable source? Would it be an e-commerce solution? Or you would add a shopping cart to your already existing website so you can emphasize the checkout process? There are a lot of HTML and JavaScript solutions that allow for customized solutions that you can implement on your site. Or you can use a complete payment platform intended for online businesses to make safe and secure payments quickly. These platforms can help you build and scale your business. Having a website with a clean structure and intuitive user interface is crucial in attracting and keeping your leads engaged.
Which Stage Is the Most Important?
We can't emphasize which stage is the most important since all of them are vital in conducting a successful SEO marketing strategy. One without another stage would result in a fatal failure and you'll fail to create an efficient sales funnel. All of them are important in the purchase journey where you can familiarize yourself with the audience, understand their pain points and expectations. This will give you vital information in positioning your business and addressing their needs accordingly.
After you target the customers, you can research to learn why they want your product, how it will fulfill their needs, and how it will be used. Strategic traffic boost and lead generation are important in your PPC campaign, CRO, and landing page optimization, so make sure you have customer attention. Create interesting and relevant content and focus on lead conversion which can be accomplished through a successful sales funnel strategy. And here you can see which steps in the sales funnel process seem to be working out, and which do not.
The longest of all stages we could say is the Engagement phase where prospects drop off significantly and you might need to spend an additional amount of resources and time to minimize it. And show that your brand is the right fit for the customers. At this point, the prospects have done their research, shown interest and now they are faced with the decision of whether to make a purchase. It's the longest phase because you need to convince the prospects via extra offers, free demos, or sales pages why they should choose you. How is your business different from the competition? And what is the thing that you can offer to them while others can't?
How to Optimize Your SaaS Website?
There are a few ways to optimize your SaaS website. One of them is to provide a free trial which can be a win-win situation for both your customers and you. You get the chance to show your products to your prospects and capitalize on the leads you get. And your potential customers get to try the product before deciding on buying it.
Optimizing your pricing strategy is another successful step to getting it right. If you set up a low price, you might lose credibility in the market. If you set it too high, you might lose customers. Find the perfect spot and have in mind the factors like business costs, competitor pricing, production, and revenue goals when creating the final price.
Creating a combo plan and charm pricing is one hell of a difference when it comes to optimized SaaS strategy. When customers are given too many options, they often end up not choosing at all. Creating the right combo plan, and with even a one-cent difference, creates a perception that the product is cheaper than it is.
To Sum up: Why Optimized SaaS SEO?
Every digital marketer needs a plan to boost organic traffic, convert sales and drive leads. An SEO conversion funnel is a right choice here. A well-designed SEO funnel for your SaaS website will attract the right readers and keep them in the loop.
SEO Audit of a SaaS Website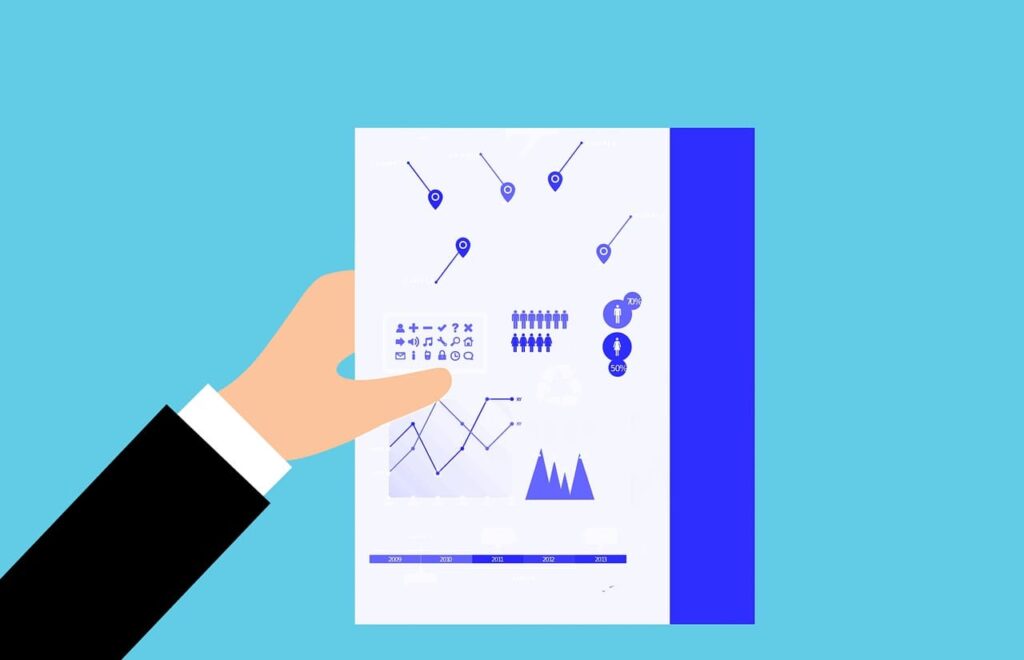 Performing a SEO audit for your SaaS website is always beneficial since it's the process of identifying problems that may prevent your website from ranking on search engines such as Google. Of course, this is a thorough process; therefore, we will address all the necessary steps that need to be implemented in order to make a successful SEO audit. So, let's begin.
SEO Tools to do a SaaS Audit
There is no success without using the proper SEO tools the right way, so each SEO tool we will mention here is valuable for the process. And even though they all have a slightly different function, they are all extremely important and beneficial in order to make a precise SaaS audit.
Still, before we list the various SEO tools, it's important to note that these tools furnish data and alert about the general success and health of the site. Furthermore, they can help to identify weaknesses and problems that can prevent the site from ranking in the Search Engine Results Page (SERP). In addition, they also help uncover areas of opportunity, which means not only identifying issues but also realizing what's the solution, and earning visibility in the SERPs. And as every tool for anything has a different role, the same goes for SEO. Therefore, let's see the SEO tools:
Google Analytics – It is a web analytics tool that delivers statistics and basic analytics for SEO. Google Analytics gives you the chance to analyze web traffic, measure the conversion actions from prospects and buyers, and realize which are the best pieces of content on the site.

Ahrefs – It's a SEO software suite that provides the usage of various tools for keyword research, link building, rank tracking, competitor analysis, in essence, many aspects needed for making a site audit. It's excellent to analyze the site's link profile, keyword rankings and the general SEO health.

Google Search Console – One of the most powerful tools, Google Search Console helps measure the website's search performance and traffic, find out issues, understand how the site performs on Google Search, and then realize what to do to improve the search appearance to attract even more relevant traffic to the site.

Screaming Frog – Screaming Frog is an advanced SEO site audit tool that is used to crawl both extremely large and small sites. It's beneficial when making a site audit since you can use it for crawling the site, checking the response codes, checking URLs, meta descriptions, page titles, images, generating a XML sitemap, etc. These aspects are immensely important in order to make a high-quality audit.

Google Adwords – It's an ad system Google created to help companies reach online target markets through partners websites and the search engine platform. They host an image or text ad that appears on the page after someone searches for phrases and keywords related to a company and its services and products. By analyzing what users look for the most you will know in what direction to go since there is no success without addressing the proper targets.

GTMetrix – GTMetrix is a site performance analytics tool whose key objective is to analyze the website's performance and give you a list of actionable recommendations to make it better and achieve improvement.
cognitiveSEO – Yet another excellent tool, it indicates all possible SEO problems and gives recommendations on how to fix them in order to increase traffic and rankings extremely fast.

Web Dev Tools – Last but not least, web dev tools provide working with CSS, HTML, JavaScript, the DOM, and other components from the browser. When it comes to an SEO audit, they can be used to check whether the content is accessible, see the site speed, render blocking resources, emulate multi-device experience, etc.
As you can see, these SEO tools are beneficial in various ways, but also excellent when making a SEO audit to your SaaS site since they will show exactly which are the issues, what has to be fixed, what can be improved, and help you realize what's the perfect solution.
Now, let's move on to yet another important step of an SEO audit.
Keyword Research: selecting the type of keywords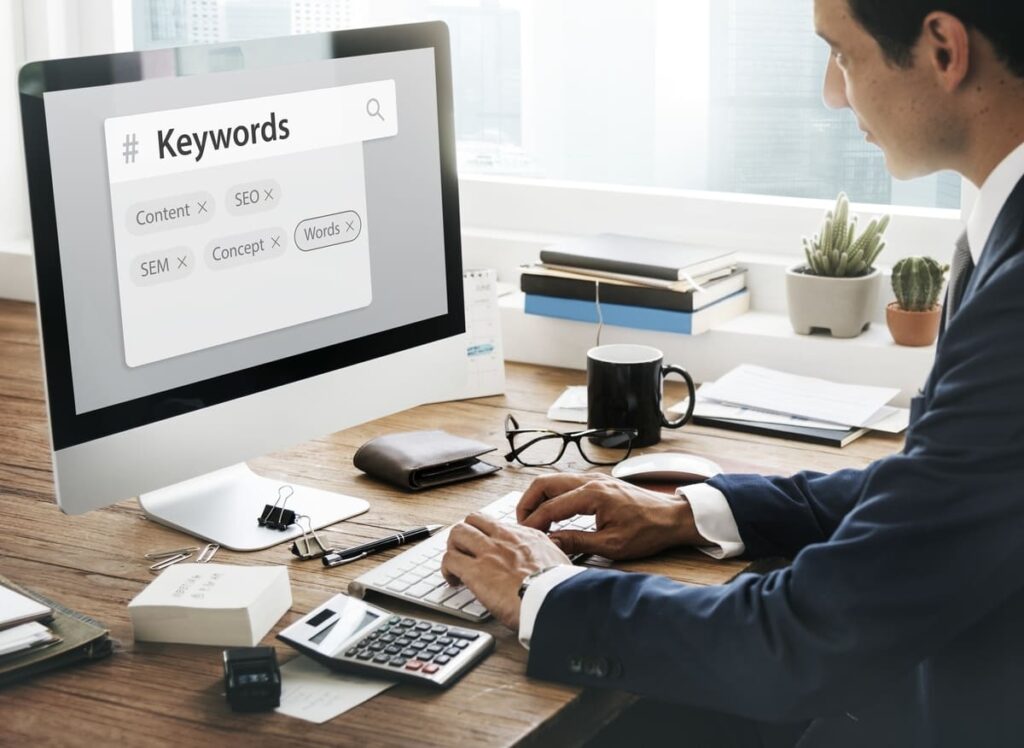 Once having the proper SEO tools, it's important to use them in order to find the right keywords. By making a site SEO audit, a deeper understanding can be made by knowing which keywords are relevant or not. Otherwise, it doesn't matter how perfect the written content is or whether the services and products of the SaaS business are of high-quality since there is no visible success without using the right keywords.
In essence, there are four types of keywords that can discover the user's intentions behind their search: navigational, commercial, informational, and transactional. Through the site audit it can be determined in which direction the content should move towards, but this doesn't mean that only one type should be used, all of them can be used in the proper way. The keywords have to correspond both with the Saas site services and products and with what users search most for on search engines.
Just to show you what every type means, let's take selling coffee for example. An informational keyword would be about the coffee calories, a transactional to take action like buy coffee machine, a navigational keyword about the type of coffee or even better the brand, and a commercial keyword about specific interests like free coffee or iced coffee flavors. The same goes for a SaaS business.
And in order to pick the best keywords you have to check the intent or list of target keywords, analyze the competitors keyword intent profile, and find the most used keywords in this particular industry.
Competition Audit (What needs to be analyzed among the competitors)
The competition audit helps track where the most significant competitors are and what truly makes them visible online. Of course, the main goal is to find out what is working for other businesses in the industry in order to use such strategies to work for your business as well; therefore, to gain a competitive advantage.
There are several aspects that have to be analyzed such as:
The competitors' domain rating
The page speed score on desktop
The page speed score on mobile
The keywords growth trend
Whether there is an active blog on the site
And since the goal is to overtake the positions of the competitors and the market leaders, you have to implement similar SEO strategies in order to become better and achieve the desired results.
Furthermore, there has to be an analysis of the top pages in a sense of which pages have the most traffic, which pages rank the most keywords, and which pages have the highest percentage of the total site traffic. Also, it's beneficial to see the keywords that both you and your competitors share and don't share.
Of course, you should also analyze the content, keyword mapping, the EAT signals, and every aspect of technical SEO, but since these are highly important steps, we will address them separately and with more detail.
Content Audit and Keyword Mapping
Yet another crucial aspect is the content audit, which is the process of analyzing all the content on the site together with its performing results and its weaknesses, strengths, but also opportunities.
Also, the content audit is vital since it addresses every segment of optimization on the site and whether it's done properly. This includes several parts that have to be examined that we will address here.
Semantic Keywords
In the SEO world, semantic keywords cite the meaning and intent behind a keyword phrase someone searches on Google. For instance, when a user types a search query they always have some intent behind that search. Therefore, the semantic search tries to discover what the user wants to find when they type a keyword.
That's why using semantic keywords is vital in today's SEO since today Google focuses a lot on understanding the intent of the user. So, if you use semantic keywords there is a higher possibility to rank high on search engines. You can use the previously mentioned tools to find semantic keywords and you will see whether you have them in the content of your site. If you don't, it's crucial to start implementing them since they changed SEO forever, and are a must. Aside from using the tools, you can also see the Google Related Search Suggestions where Google shows related searches at the bottom of the SERP.
Optimization of Homepage
Since the homepage is the basics of your SaaS site business, it has to be optimized the proper way. Your homepage must make it clear to visitors what your site is about right away, and it should focus on the selling point. Also, it has to guide your visitors to other important pages.
That's why you should optimize your site by using these six steps:
Capitalize your existing traffic – Finding ways to new traffic doesn't mean that you should ignore the one you already have. Figure out how users navigate your site, whether they use CTAs or scroll down the page, whatever they do, make it even better.

Make the site useful for specific audiences – By creating a positive site experience through serving your best content, visitors will definitely come back to the site. Still, the homepage has to be entirely niche oriented since visitors want to get the right info fast.

Be mobile-friendly – This is a must in today's world, and the same goes for your entire website, but especially your homepage since most users today search for everything on their mobile devices.

Avoid keyword stuffing – Also important for every page, but try not to stuff keywords on your homepage, especially not in an unnatural way. Of course, you have to use keywords, but they have to be implemented naturally in the content.

Have an eye-catching header – This is the first thing every visitor sees, so try to make it the best possible one, short but straightforward, in essence, straight-to-the-point.

Navigate visitors to service pages – The homepage should not only make users interested, but it should also make them continue their journey to service pages where they can decide to buy something. That's why internal linking is more than important.
Service Pages
As mentioned above, the homepage should target service pages and once the visitor continues its journey they will want to see whether you really have what you offered on the homepage. Of course, all the previously mentioned aspects like having semantic keywords, high-quality images and videos, and everything else is important, but the most important thing is to make these pages even more straightforward.
Furthermore, improve the quality of the content, optimize your service pages metadata, make keyword-optimized content, optimize your videos and images, insert internal linking, and format your content in the right way. Also, the links you use have to be of trusted and authoritative sites.
Blog Posts
First and foremost, if you don't have a blog post section you have to implement one right away. When making a SaaS SEO audit, that's one of the key things you have to address since having blog posts can attract a lot of visitors.
Of course, the goal is not just to have blogs, but they have to be of high-quality content and with the proper keywords. This means that even if you have a blog section you have to check whether the content is relevant, are you using the right keywords, is there a proper heading structure, do you use internal linking, etc.
Meta Titles and Descriptions
Yet another crucial aspect for your SaaS SEO audit, you should check several aspects of your meta titles and descriptions.
Now, when it comes to titles, there are six important aspects you should consider:
The page's context within the site
Intent keyword usage
Topical relevance
Unique tags
CTA in SERPs
Keep the impact in perspective
And when it comes to meta descriptions:
Write up to 60 characters
Write unique content for each page
When relevant, include your SaaS brand name
Search engines are important, but people are not robots
Provide value and benefits
If possible use the keyword, but do not overuse it
Headings and Heading Structure
If you don't have headings and a proper heading structure it's fair to say that no one will notice your site, especially not Google and other search engines.
Therefore, you have to use proper Headings on every page of the website, and even more importantly, to implement a great heading structure.
What does this mean?
For instance, you can not have a title at the top of the site with H1 heading and the next title above with H5. Or even worse is not to have a heading tag at all. That's why after H1 comes H2, H3, etc. Of course, it's nice to mention that the same goes for your blog posts.
Nevertheless, the most important thing is to check the entire site and if there isn't a proper heading structure it has to be implemented immediately.
Internal Linking
Not science-fiction, but equally important is to have internal linking, which became extremely valuable lately. You must have excellent internal linking that connects all the pages of your site, not just your blog posts.
Remember, the main goal is to make the visitor go from one page to another, exceeding their journey and make them buy something. And what better way to do so than to use internal linking when possible and connecting all relevant content together. Also, make sure to link your most related blog posts since the current content has to be linked with relevant content; therefore, internal linking isn't just about linking, it's about linking in a natural and relevant way.
How to Map the Keywords
Keyword mapping is about pairing the target keywords with their goal landing pages. The key benefits include:
An even more persuasive reporting
Being able to realize and react fast when something is not going well
Informed internal linking
An easier way of measuring the effectiveness of you SEO
And in order to map the keywords there are several steps:
Find your top pages
Find the seed keyword
Expand the seed keyword
Build a keyword map
Make an on-page optimization roadmap
Technical Audit
A technical audit is essential since it can improve the internal control systems in order to weaken potential risks. Furthermore, it can improve the service quality and assure revenue and cost-effectiveness of the services and products. In essence, it's a process where the technical aspects of the site are checked considering SEO, which means checking the health of the site and finding out what issues have to be solved to gain improvement.
There are various technical SEO aspects that have to be addressed. When making a technical audit one has to check the following segments of the site:
The URL structure of the website – is there a logical URL structure with page hierarchies since it's important for the site to be easy to browse for users.

Page Structure – A good page structure provides better crawling since Googlebot and others crawl the site in order to index the provided content so it can be returned to search results. If the structure is good, crawlers will easily access and index the content.

Page Speed – One of the most important segments of the site is page speed since when fast a site can provide a seamless user experience.

Check Schema – Schema is extremely important since it's a concept that helps both organize and interpret info. It's useful because it allows you to take shortcuts in interpreting a massive amount of information.

Check the Images – Every image on the site has to be checked for whether the file size is too big, what the file's name is, is the alt text corresponding with the image, etc.
Seo Checklist
Finally, but importantly, it's important to have an SEO checklist through which you'll be able to check a list of the reminders and best practices whether your site is well optimized and make the necessary changes in order to perform better in search engine rankings. All of the above and the following aspects of an SEO site audit we mention here have to be addressed in order to see whether you did a thorough examination.
This includes the SEO basics, keyword research, technical SEO, and on-page and off-page content. Once you address all these important aspects you will be able to see what has to be improved on your site and what your competitors do in order to rank high.
How important are the E-A-T signals?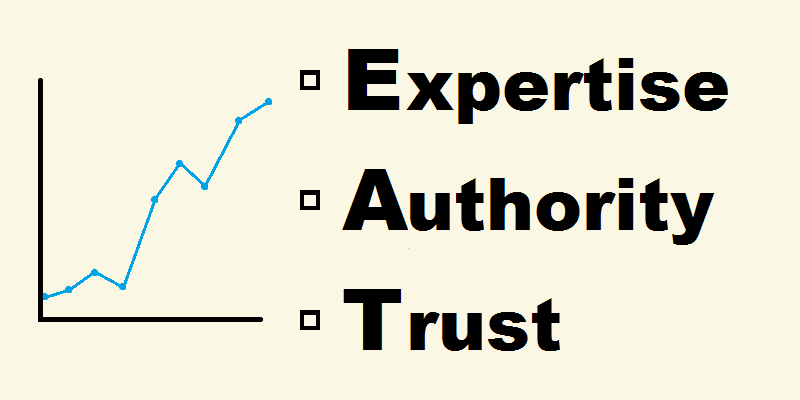 E-A-T stands for expertise, authoritativeness, and trustworthiness coming from Google's Search Quality Rater Guidelines. It's a document that's used by human quality raters in order to assess the quality of the search results.
And why is this important?
E-A-T signals are important for all queries since whatever a user searches for, the signals will find what is most relevant accordingly. Therefore, 'respecting' the E-A-T signals on your site is a must if you want Google to pay attention when someone searches for types of services and products you provide. In essence, they are a huge part of being recognized as one of the most trustworthy, authoritative, and expert sites. Of course, this is not so simple since if someone searches for something broad, the E-A-T may not react, but if a user searches something more concrete, the E-A-T is undoubtedly important.
If Google surfaces content on a topic that's written by a bad writer, published on a site that's not trustworthy and lacking authority, then the chance of this content being misleading is high; therefore, it won't be useful for the user. E-A-T is also valuable for ''how to'' queries, and advice from the unauthoritative will be seen as content that shouldn't be trusted.
That's why when making a SaaS site SEO audit it's important to address whether all the E-A-T signals are taken into account. The E-A-T signals checklist consists of various questions that can find the answers whether something is implemented correctly on the site or not. In addition, there are multiple aspects that are checked through the E-A-T signals checklist, such as:
The quality of the content

The trustworthiness of the content

The level of authority in a particular niche

Whether the content is relevant or not

A level of the knowledge and expertise provided through the content

What is the level of Site Security

How well does the site fulfill its purpose

Is there useful information for all relevant questions

Are the backlinks stronger than the ones from other competitors

Does the company have good reviews

Are there images and videos with high resolution that are not duplicative and represent the pages content

Are there certifications and awards displayed on the site
Can the user understand right away what you offer and who can help them
After completing the SaaS site SEO audit, you will know what exactly is implemented or not, and then react accordingly. It's important to make the necessary changes since the E-A-T signals show the entire state of the site, and it's highly valuable to improve every aspect of the site in order to be recognized.
Now, let's see how to craft an advanced on-page SEO strategy.
Crafting an advanced SEO strategy: On-Page
Optimization of Target Pages
Target pages can be used to improve the overall SEO of the site, to attract more visitors, traffic, leads, potential customers, and so on. One of the tricks when it comes to any type of site, but as well a SaaS site is not to be overly promotional or too direct. The reason being is because your potential buyers will become suspicious of the quality of your services and products.
Most often the target pages are the homepage and the service pages that you want to bring to the first page of Google and other search engines. In order to do so, you have to implement all the necessary steps, some of which we already mentioned, such as making a detailed keyword research and creating keyword mapping, using the best transactional keywords for the homepage, using CTAs, creating a proper heading structure, etc.
Still, the most important aspect is to create high-quality content since the journey of the lead to become a buyer can take up to several months.
Therefore, what is the main goal?
The main goal is to nurture the potential buyer with informational and well-written content in order to motivate them, or ''push them'' to become a customer of your services and products. And even though you know the main goal, the question that remains is how? Well, your potential customers ask the same question – How will your software solve their issues and challenges? So, here also lies the answer.
Therefore, you will have to use the most suitable content on these pages in order to convince them that your software service is the answer to the most important challenges they face. And when it comes to the service pages, they have to be even more informational and provide the right answers for the potential customers, so it's more than important to use video tutorials from your experts, videos from satisfied customers, demo versions of the software, and free trials from which the potential buyers can actually see why you are the perfect solution.
Planning and Writing New Content for the Blog Section: Deciding on Pillars and Supporting Content
Since we mentioned how important content is for SaaS sites because of the goal to nurture the potential buyer to become a customer, it's more than valuable to note that planning and writing new content regularly for the blog section is extremely beneficial.
You have to take your blog section seriously and focus on two main things: one, to write high-quality content regularly that has the most beneficial and suitable keywords and both internal and external linking, and two, to write about topics that are relevant to your SaaS, but also to what the market wants and needs at the moment.
That's why writing pillars and supporting content is extremely important and valuable for attracting potential customers, but what is even more interesting is that Google will notice your site much faster and you will rank higher. Why? Because Google, and other search engines, pay attention to sites that have a blog section, especially if the content in the blogs is well-written, relevant, consists of the proper keywords, and has internal and external linking to authoritative and relevant sources.
Still, in order to make a clearer picture of the planning about writing, here are five steps you can use:
Clearly define your goals
Make a target market research that is more precise
Find the most suitable and logical topics and keywords to target
Make a content calendar (how often will you blog, usually it should be two to four times a week)
Create some fantastic content that suitable both for search engines and readers
Updating Old Blog Content
Your old blog content may be extremely well-written and provide valuable info to a certain point, but it's probably far from what users search for today.
Therefore, you have to update it because of these two main reasons; one, there are aspects that have to be changed or more content to be implemented due to changes that happened in recent months or years, and second, a better optimization and internal linking is beneficial to be implemented, especially if you didn't have one at all, so the content would become visible for search engines.
Still, some other steps you can use in order to update your old blog content include:
Add additional content
Refresh the existing content
Optimize the target keyword
Format the content for featured snippets
Implement internal links
Write alt texts for the images you have
Check whether your SEO title is beneficial for search engines
Improving the Internal Linking Across the Website
Since internal links are links that point to another page on the site, they are more than valuable. But more importantly, they are relevant to your ranking position on Google and can change the position on search engines radically.
Why?
Because of these two main reasons:
Google values the way you use linking between pages internally.
Search engines pay attention to sites that have an active high-quality internal linking strategy rather than those who are just placing some internal link from time to time.
In essence, Google never stops searching for new but also updated content in order to offer the best results, so it may consider your updated content extremely relevant.
Therefore, you can use these internal linking tactics in order to boost your search engine results, especially on Google:
You have to pay attention to the anchor text – It's a lot better to have a link in a contextual and natural way instead of using expressions such as click here.

Provide recommended content – It's not about having too many links, it's about providing high-quality links that are relevant to the content. The recommended content through the internal link has to be connected to the current content.

Create a hierarchy – Make a hierarchy of internal links in an organized manner to always know which content has to be linked most often.

Balance the internal linking – Don't overuse internal links since this can be bad for the site as keyword stuffing is. Once again, it's better you have less internal links with high-quality rather than too many that link to pages that aren't connected with the topic. Also, link to various content and main pages, but also to the most recent articles.

Try to use the 3-clicks-away tactic – Great SEO indicates to keep your internal links three clicks away, meaning all links on a certain page should be available to the user in three clicks. If they need more than that, they will probably not do so, and since Google knows this it will give less importance to your linking.

Use the most relevant pages – It's fair to say that some pages deserve more attention than others, especially those that bring money to the table; therefore, use your internal links naturally to point to pages where the user can progress to the buying journey.

Navigate to the most important pages – Navigation usually appears in the header and footer of the site, or through sidebars that display CTAs. Google perceives these links as important, and they may receive higher ranking.
Crafting an advanced SEO strategy: Off-page
As important as the crafting of the advanced on-page SEO strategy, the crafting of an advanced off-page SEO strategy is also extremely important and valuable for your SaaS business. The reason being is because SEO doesn't mean just attracting potential customers to your business, but also reaching out and finding leads that can become loyal buyers of your software services.
Therefore, we will address what it takes to create a successful link building strategy, and which are the four steps you have to pay attention to in order to achieve the desired results.
Link Building Strategy
Link building in its essence is the practice of building backlinks or one-way hyperlinks to your site with the main goal of improving your SaaS site search engine ranking and visibility. And since it's an important off-page SEO strategy, here we will see how to craft one by showing you the four aspects you have to address.
Mass Guest Posts Outreach
A guest post outreach is one of the most effective strategic ways to connect with your potential customers on other sites they use. These guest posts published on other similar sites will expand your reach and promote your SaaS brand in a significant way.
Still, it's important to pay attention where you publish your guest posts since it's excellent to address authoritative sites, sites that are visited by similar users as the ones you need, readers that are interested in software, etc. Of course, it would be totally inappropriate to guest post on sites that have nothing to do with SaaS, or at least with software in general. Although, from time to time it's smart to guest post on sites that at least have a similar section since some visitors may become interested in these types of content and services.
Furthermore, as the topic itself suggests, it has to be a mass guest post outreach, meaning that you have to do it continuously, as you are writing blog posts regularly, the same goes for guest posts. What's even more important is that you should write guest posts even more frequently.
Link Insertion
Another valuable aspect of the link building strategy and mass guest post outreach is not just to write guest posts, but also to use link insertion.
Link insertion is about adding your SaaS site's relevant link to the existing content of other sites. It usually includes outreach to authoritative and relevant sites in order to improve the reader's experience and attract them to your services. The result you will get is having a backlink from other pages to your page that gives the user additional info and content of the parent topic.
For example, if a post on another site mentions that there are various important steps of software development, but doesn't provide in-depth details of these steps, this is an excellent chance to include a link that will give the user more info about this topic. Having a link to your page that explains these steps provides the reader with the chance to learn more and become interested in your services.
Yet another interesting aspect to mention is that if you implement all the SEO strategies in the right way and become a relevant and authoritative site, other sites will link to your site, pages, and blog posts since you are a valuable source of information.
Stealing/Recreating Competitors Backlinks
You may think that your competitors having excellent backlinks is a bad thing, but you should know that you can use this to your advantage.
How? Well, stealing and recreating competitors backlinks is yet another step from creating a fantastic link building strategy.
But before you do so, you should know that there are two different types of competitor's backlinks you can pay attention to; domain-level competitors and page-level competitors. The first ones are those who compete with you on the search engine results page, meaning your competitors on the whole. The other ones may not compete with you on the whole, but still compete with your SaaS business on a page-level for particular keywords and topics.
Therefore, in order to steal and recreate their backlinks you should practice the following steps:
Research your competitors homepage links and uncover many potential link chances
Find the guest posts of your competitors, and start writing for the same websites – this can be done in several ways: by using advanced Google search queries, using the Ahrefs content explorer, and using reverse image search.

Find the biggest ''fans'' of your competitors and start build relationships with them, the goal is to become more important for them

Find easily-replicable link chances by finding websites that link more competitors – If a site is linking to more of your competitors, try to get a link from that site as well.

Discover your competitors most linked to content and make something better, steal their links.

Pay attention to your competitors' new backlinks and if they prove valuable try to use them yourself.
Rebuilding Broken Links
The final aspect includes rebuilding broken links, which is equally important.
If you have broken links on your SaaS site they can literally destroy your conversion rates since they affect the potential customer's experience. For instance, when a prospect enters your site, they enter the conversion funnel, which means they should enter as someone who is interested and leave as a customer. And if you have broken links they can stop their journey or end it entirely.
Furthermore, broken links harm SEO and affect site speed, bounce rate, and how you pass link juice. Also, they can harm your SEO directly by sending signals that your SaaS site is outdated and old.
That's why it's more than important to rebuild broken links on your website. So, what can be done?
First of all, you have to detect the broken links on your site, and this can be done with several of the SEO tools we mentioned above, but let's take for example the Google Search Console since it's quite easy. You can go to the Index > Coverage tab, click to view the Excluded Links, and find which pages are being excluded as a consequence of 404s. Still, this tool shows only internal links and fixes have to be made manually. Nevertheless, there are many other tools you can use and you can find broken links fast.
The good news is that broken links can be fixed easily, you can delete the link and leave the anchor text, or you can use the same anchor text to lead visitors to a different site. But more importantly, it's valuable to focus on preventing broken links. That's why you should update old content, don't delete it, optimize URLs for readability and clarity, and check regularly for broken links since even if your SaaS site is excellent, the third-parties you're linking to may not have the same good practices.
Best SaaS SEO practices and tips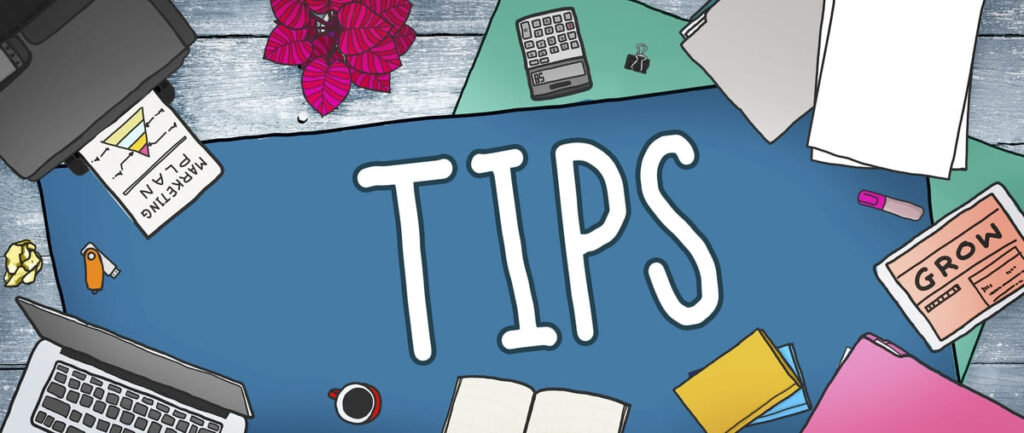 We already mentioned all the aspects of making a high-quality SaaS SEO audit, and the points you have to check are somewhat similar to what you have to do in order to use the best SaaS for SEO practices and tips.
Nevertheless, here we will list all the practices you have to use to build organic traffic for your SaaS site:
Keyword Research – make a thorough keyword research and implement the proper keywords that are suitable both for your SaaS business and for search engines.

Update Existing Content – Writing new content is beneficial, but it's also vital to update your existing content on your site, especially when it comes to your blog post section.

Address the EAT signals – As mentioned above, you have to pay attention to the EAT signals so that Google and other search engines pay attention to your site when someone searches for similar services.

Create New Content – Writing new content is also highly beneficial, and you should write a new blog two to four times a week.

Use High-Quality Images/Videos – Don't duplicate images and videos, and make sure they are of high resolution, presenting the pages content properly, and always use alt text.

Internal Linking – Improve your internal linking, not only in your blog post section, but also throughout the entire website.

Meta Titles & Descriptions – Make sure your meta titles are up to 60 characters, and your meta descriptions from 155-158 characters, while also being suitable for the content.

Use Proper Headings and Heading Structure – You must have a heading structure and proper headings, which are highly beneficial for Google recognizing your site.

Be Mobile-Friendly – Be mobile-friendly even if you're not, meaning whether you want to address this or not, most potential customers search for info on their mobile devices.

Optimize Your Page Speed – Use the SEO tools mentioned above to have an insight of your page speed and pay attention to the recommendations for solving issues.

Link to Authoritative Sites – When you link externally, especially in your blog posts, it's important to link to authoritative sites providing relevant information.

Create Useful Content – Finally but importantly, write content regularly, but make sure that you create useful content that will both attract potential customers and provide them with valuable knowledge.
Worst SaaS SEO practices
Since we covered the best SEO SaaS practices and tips, now let's move on, on what not do to, in essence, which are the worst SEO for SaaS practices:
Links to Bad Sites – Google pays a high level of attention to your linking; therefore, don't link to bad websites.

Stuffing Keywords – We are years away from the time when using many keywords was effective. Therefore, you mustn't use keyword stuffing since Google will recognize this and it can affect your SERPs.

Duplicative Content – Never use duplicative content and always try to create new and update your old content.

Avoid Misleading Headlines – Using misleading headlines can affect search engine results, but it also drives away potential customers.

Unoptimized Images – Don't use low-quality images that don't have a file name, alt text, and proper file size.

Unnaturally Focusing on Keyword Phrases – Keywords are crucial, but never use them in an unnatural way since Google will recognize the direct intention; therefore, keywords have to be a compact part of the content.

Forgetting Long-Tail Search Terms – Having a SaaS business means that potential buyers may use search terms like software as a service in cloud computing, which is a long-tail, and you mustn't avoid using such search terms.

Writing General Content – You are in the SaaS world, which means that your content has to be niche oriented, avoid writing general content at all times.
The Takeaways
We have come to the conclusion of this closer look into this SEO for SaaS and what it takes to start an actionable SEO strategy. The most important thing is to mention that each of these steps may not be literally equally valuable, but you should most certainly use them all in order to achieve the desired results.
Therefore, if you want your SaaS website to be the site that attracts potential customers and accomplishes high conversion rates, you should implement these SEO strategies as soon as possible. And when you do so, you will see results both in ranking high on Google and other search engines, as well as attracting more and more visitors to your SaaS business.
FAQs
What is SEO for SaaS?
SEO for SaaS is the process of working and increasing the organic traffic for your Software as a Service business site by achieving top rankings on the SERPs.
What are SaaS SEO tools?
The SEO tools give data and alert you about the success and overall health of your SaaS website. They can help uncover issues, weaknesses, and provide areas of opportunity and solutions in order to be visible and rank high on search engines.
Why is content extremely important for SaaS?
Having relevant content can help potential customers understand your services and products without sounding overly saleable, and it can engage prospective buyers through the sales funnel. Also, it helps to rank higher on Google and other search engines.
What tools are best for SaaS SEO audit?
Some of the best SEO tools for SaaS audit include Google Analytics, Google Search Console, Ahrefs, Screaming Frog, GTMetrix, etc.
Why optimized SaaS SEO?
You have to boost organic traffic, drive leads, and also convert sales. A well-structured SEO funnel for the SaaS site will attract the perfect visitors and eventually motivate them to become loyal customers.