When we talk about SaaS Marketing, we refer to the collection of marketing strategies and best practices that should be put into action to advertise and sell cloud-based software.
Because the SaaS market is unique in its own right, it calls for the application of unique strategies to entice the kind of users and the kind of target audience who are likely to be interested in the services provided.
It is also essential to be aware that the expansion of the SaaS industry has developed a very competitive environment (there is software for everything). To get consumers, you need to separate yourself from other businesses in the same market.
For your SaaS company to emerge victorious from this cutthroat competition, you must set yourself apart from the other businesses.
To do this, you will need to implement SaaS digital marketing strategies such as planning best SaaS marketing campaigns that will assist your company in establishing itself as a front-runner in the industry.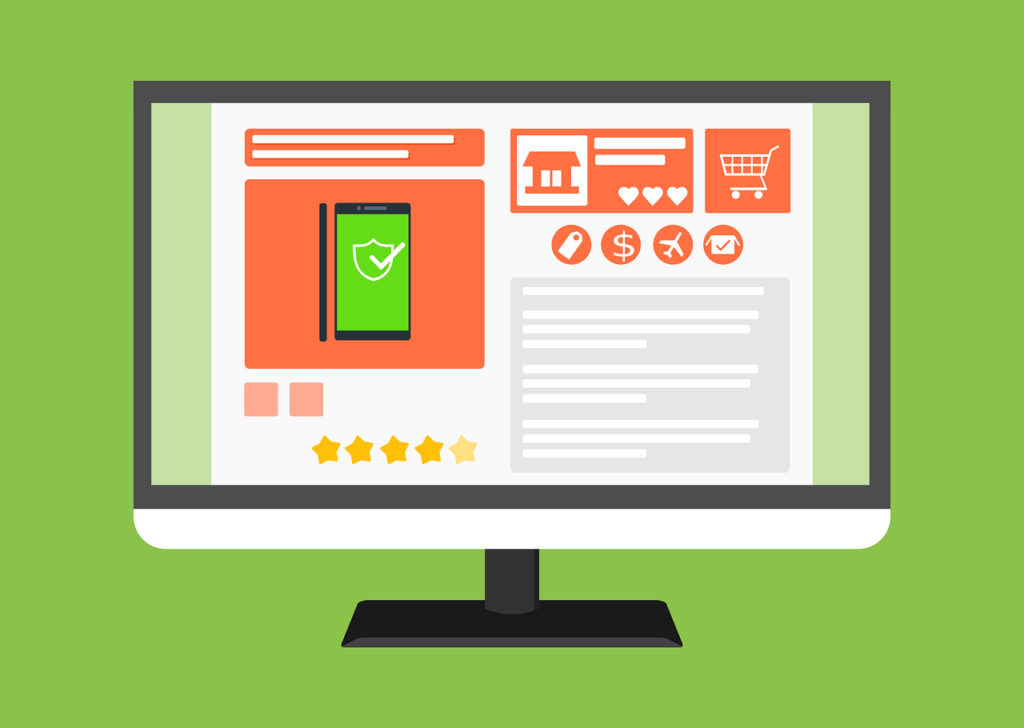 SEO to position your SaaS company
Even more than social networks, Google is the search engine that sends the most visitors to websites.
The simple fact that your SaaS company has a website optimized for search engines will make it possible for it to appear in the first places that people look when they search the Internet. Of course, this will also help with your best SaaS marketing campaigns.
Because of its benefits in enhancing online sales, SaaS SEO has become the passion of many marketing teams in software companies.
How to implement a good SEO strategy?
Do good research and select your keywords well
Develop first-of-its-kind content that precisely addresses the interests of your target audience
Improve the functionality of the technical aspects of your website (SEO On-Page)
Build authority links to your website
Ensure that the titles, descriptions, and pictures on your website are optimized
Examine your performance and make it better
Educative content marketing
Your approach to marketing your SaaS product will perform better if it incorporates content marketing.
You will be able to educate your contacts step by step through the use of a content strategy, and eventually, they will realize that your product is the answer to their problems and purchase it.
Have you ever heard of sales funnels for SaaS companies? Then you will understand that effective funnels require content to function correctly.
The purpose of a sales funnel is, ultimately, to move potential customers through the various stages of the funnel so that they finally purchase your software. It is only possible to accomplish this if you educate your leads and earn their trust.
Creating content for each stage of the sales funnel
Attract
You will be able to attract strangers at different phases of their buying process but who have the same interests as your buyer persona if you create material of a high value.
You can start by using webinars, which are used to talk about more general aspects and are aimed at people who are still looking for information on the subject. Also, videos have a lot of power of attraction and can visually present your product or service.
Convert
Your business will be more targeted here, and the person will be willing to provide the data when needed. They are already likely to download an ebook, for example, by filling out a form with their email address. As a result, landing pages are already critical here.
One strategy is to request them to register with their name and email address before downloading the ebook. This will enable you to increase the list of leads.
Educate and sell
Investigate content that features testimonies left by previous customers at this stage. A consumer who has already purchased your product might provide a testimonial by telling their own personal experience about how they profited from using your products or services.
It is essential to demonstrate how your company was able to assist the consumer in a manner that will motivate others to purchase something from you by highlighting the benefits and distinctions offered by your company.
Another one of the SaaS advertising strategies to demonstrate why the product you're selling is the best option for the customer is through product reviews.
This can be done in videos or even a blog post by comparing the product in question to similar products or services already sold.
When you come into contact with your clients, social media is the one responsible for quickly representing your company.
It is the setting in which you can build connections with other people, which can quickly propel your business forward.
Even though many people have the misconception that this is a straightforward procedure, you will not have the opportunity to expand and become more effective in your use of these channels if the components are not well structured and well thought out.
Remember that they can also be used for creating the SaaS marketing campaigns.
Define an objective
Pick the social channels that you use
Know your audience
Figure out who you are in relation to the community
Develop a content calendar
Inbound marketing as the best SaaS marketing strategy
Inbound marketing, also known as attraction marketing, is the most up-to-date form of marketing. It is based on the concept of providing engaging content to attract your ideal customer and attract through the best SaaS marketing campaigns.
The end goal of inbound marketing is to guide and accompany the customer through the buying process in a way that is not intrusive until the transaction is completed.
The results you can achieve with an inbound marketing strategy for your SaaS
Increased organic visits to the website
Increased percentage of site visitors who become potential customers
A significant uptick in the leads' quality
Your Marketing and Sales teams will function more harmoniously together
Reduce the amount of money spent on gaining new consumers
Achieve exponential growth
Increase the amount of money that your SaaS business makes
It's evident that inbound is one of the best organic marketing for SaaS today.
The Bottom Line
SaaS companies need to immediately create recurring income for their businesses to be viable, yet distinguishing themselves from their rivals is a challenging and uphill battle; therefore, SaaS marketing strategies are essential to succeed.
The development of your SaaS digital marketing strategy to acquire new customers is crucial to accomplish this growth through the best rated organic marketing for SaaS.
The goal of each SaaS marketing strategy that we have discussed with you thus far is to generate a steady stream of leads that, with the help of the appropriate methods, can be cultivated and educated about the problem, the solution, and your product.
In the end, it is not enough to simply delegate the task of closing the deal to the sales team; instead, it is necessary to devise a variety of other strategies, such as reviews, free trials, and promotions, creating best SaaS marketing, to convince customers to purchase your product or service rather than that of your competitors.
FAQs
Why is SaaS marketing different from other types of marketing?
Unlike other types of marketing, SaaS marketing is based on the commercialization of software services and not tangible products as in traditional marketing.
If you want to attract people to sign up for a new cloud-based service, you'll need a unique set of marketing methods and top-rated marketing strategies for SaaS companies.
How to create a product/service that is liked and needed?
It is of the utmost importance to ensure that the product your company provides is what other businesses require.
Before you try to make a sale to them, it is essential to determine the issues they are facing and whether your product can help solve those issues.
Why use inbound marketing?
It is acceptable to place advertisements because doing so is a fantastic strategy to increase visibility. But if you put all of your resources and energy into advertising and it doesn't work, your business will be buried alive under a mountain of financial obligations.
It is for reasons such as these that many businesses decide to place their bets on inbound marketing.
These businesses concentrate their efforts on finding sales opportunities, which are defined as businesses that match your buyer persona and, as a result, have the potential to become a customer.