Unlike the traditional model, SaaS involves external supplier hosting applications and makes them available to users via the Internet. Unlike in the past, when software was acquired and installed locally on the device, the SaaS approach hosts the software in the cloud and can be obtained via subscription over the Internet.
All of the typical components of software, such as scripts, codes, and algorithms, as well as the hardware component in the form of servers and the structures that shelter them, remain unchanged and are managed and maintained by the software provider.
The following are the key characteristics of SaaS:
Multi-tenant architecture
Hosting on a remote server
Internet accessibility
Management from a single location
Automatic updates
What Can SaaS Marketing Strategies Help?
When Software as a Service (Saas) is mentioned, it is a distribution software model in which the managed data is centralized and hosted on a server outside the company. SaaS' marketing is used to make your business-friendly customers and potential users. Contrary to short-term firms, a group of customers are giving a clear problem which the company can quickly solve and which creates loyalty to their customers.
That is why we need details about our prospective consumers so that we can later give them free trials and other hugely costly offers. SaaS marketing strategies should create awareness and create a content funnel in order to inform and enlighten prospective customers.
But before you start, you need to know that leads are your first window to sales, without them there is no business. Therefore, the better the quality of your leads and the quantity you manage to contact, the higher your chances of success will increase.
Lead generation is a process performed by the marketing division through various actions with the goal of transforming site visitors into a documentation of a contact base known as a "lead."
Before we get into the procedure of lead generation, it's important to understand what a lead is. A lead is a contact who has given you their information in exchange for some high quality content, such as an audio book, guide, framework, online course, etc., and now is part of your list of contacts.
So, a lead is simply a contact documentation for which we have at least their name and email address.
Did you know?
80% of social media leads for B2B businesses come from LinkedIn.
27% of B2B leads are ready to buy when they are generated.
Only 2% of leads buy on the first meeting.
How do you generate leads and future loyal customers to help you continue to grow?
Create a buyer persona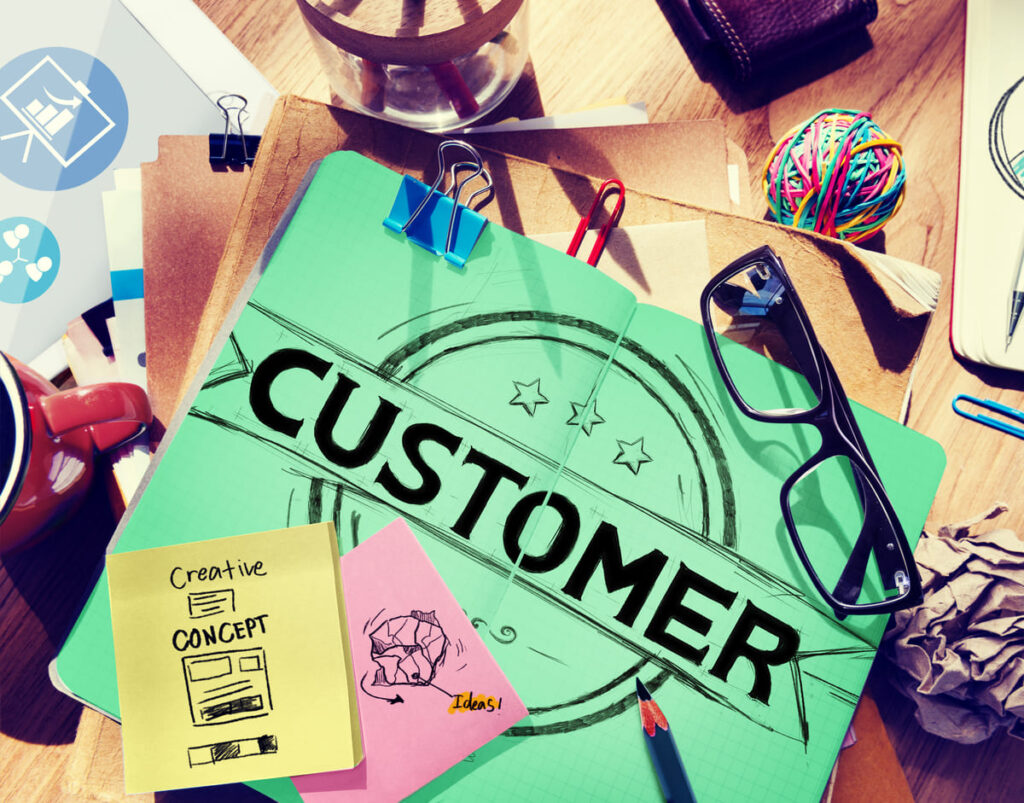 People who work in marketing or advertising, or who have performed tasks related to advertising in the media, will have had to ask themselves this question on numerous occasions: Who is my company's target audience?
Answering this question is critical not only when developing a product or service, but it is also necessary to know who a company's customers are, segment by homogeneous groups, and define the Buyer persona. Obtaining specific info on why they buy a specific product or brand, what their tastes are like, where they make the purchase decision, and so on is extremely useful for trying to adapt our value proposition and designing the messages or content we will launch to attract new customers and generate sales.
You can incorporate a strategy to generate high – quality leads that have the possibility to become actual customers by identifying your buyer persona.
SEO as a great SaaS lead generation strategy
Many companies use SaaS marketing strategies through demonstrations and free trials as their main source. The large importance of content marketing to produce the aforementioned results organically will not be taken into account. Not everyone must acquire users from a paid flash campaign. You may actually be capable of achieving lead generation through SaaS SEO by publishing on your website keyword-optimized contents and offering useful offers such as guides, case analysis and reference reports.
Saas site optimization is a strategy that uses Content Marketing and keyword research to drive traffic to the website of a software-as-a-service company. Understanding how search engines and keywords work will help you develop an effective content strategy as well as solid SEO to drive leads to your blog and portal.
One of the best methods for beginning is to write articles each week and look for keywords that can put emphasis on Google's high search. To help you find software, you must select keywords which solve your customer's problems. For example, a system point-of-sale company can blog how retail analyses are collected or inventory difficulties are avoided. Protect and post the contents behind forms on your blog so that you can grab and nourish information from prospective consumers in the sales process.
Prioritize your SaaS marketing leads
Because they frequently involve dedicated demos, SaaS marketing leads can be costly to close.
However, apart from creating demo videos which can be shared via email and on your website, you must take actions to help your sales team prioritize SaaS lead generation. By conducting a survey on a lead analyzed by the sales team, you will be able to determine your company's size, location, employee numbers, and so on.
One major addition to this strategy should be to survey your customers after each purchase with questions about their experience and interest while browsing and using your website. On the other hand, you must set up marketing automation so that when a highly skilled lead arrives, your sales team is notified as soon as possible.
Start with a scalable SaaS marketing investment
You should test various B2B SaaS leads and marketing channels before thinking about a large money invested. In other words, your company is unique and will always differ with others, so your customers are also special. Don't risk looking to invest like your competitors in practical things. Start with a scalable paid investment in SaaS marketing, which includes the following:
Display and search ads.
LinkedIn Lead Gen forms
Twitter audience targeting
Press releases
YouTube advertising
Nurture strategies for SaaS marketing customers
As we mentioned before, generating leads with content for our potential customers is very important. Many of them are not fully prepared or confident to have a free trial thinking that it will not be what they really expected. That's why we must nurture our SaaS content marketing strategies for customers by lead generation with content at the top of the funnel making you very valuable. For a SaaS client, the website will be able to increase the website conversion rate to 4 times in just several meses by offering private case study and an e-book on the website. If the links to your blog and to interactive videos as well as interesting websites are not ready for sale, what is needed is to create email flows through links to informative articles.
A positive customer feedback is perfect to persuade visitors to try your SaaS product. Research shows that 90% of the buying decisions of consumers were affected by favorable brand reviews.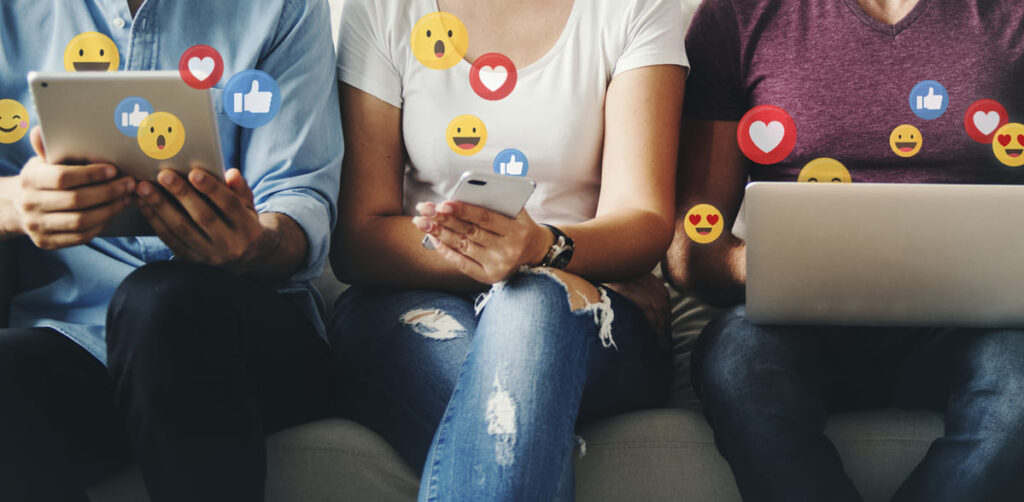 Social media is perfect for Saas lead generation. Here's how they can help you:
Twitter and Facebook: While analyzing your follower count is a necessary exercise, it is also a strategy that should not be overlooked. Grow your audience, track relevance, research hashtags, and consider paid social media campaigns are the four basic lead generation tips for businesses using social media.
LinkedIn: LinkedIn, as according WebProfits co – owner Sujan Patel, is the greatest social platform for promoting your SaaS content. Your SaaS platform will cater to business clients. All of this will be available on LinkedIn. Make the most of it by widely communicating your content on the platform or generating LinkedIn groups. Create a network of your own response and get involved with businesses and contacts that interest you.
Quora: It is one of the quickest increasing business social networks. It is a location where particular questions are addressed. Answering difficult questions can be a wonderful way to talk and start debating directly with the people involved in your sector. Quora has become one of Eventbrite's primary SaaS social media strategies. It's ideal for generating leads, converting them, and networking.
Retargeting
Regardless of whether your key conversion metric is an e-book download, an internet purchase, or a free sample, the fact is that the majority of web users never take the desired action. You can significantly increase conversions by using retargeting. Furthermore, you will re-engage people who have neglected your website. Retargeting tracks visitors to your website and then exhibits online ads to them as they visit other websites on the Internet. In fact, many e-commerce sites lead their industries with retargeting by offering offers to attract visitors.
Just think about the time you were looking at a flight online, you leave the website and then you see thousands of ads promoting those destinations. The same ones you've been browsing. That's retargeting in action.
Retargeting is a valuable lead generation tool for SaaS companies. It gives your brand another opportunity to establish trust. And credibility. You'll improve your relationship with website visitors. But, beware of poorly executed retargeting. Avoid these mistakes.
These lead generation strategies for SaaS companies have been tried and tested by successful SaaS companies and marketers. Even if they have worked for them, you need to test them yourself.
Especially to make sure they are right for your business and your audience. And so check with concrete SaaS metrics the success of your campaigns.
Apply inbound
If you don't want users, but you are searching for real clients, apply inbound. An efficient, inward-base strategy helps you to evangelize and learn how your product helps them to solve the difficulties they experience. That is exactly what SaaS companies are trying to achieve: to provide solutions. So even before they begin to interact with you the value of the tool needs to be very clear.
Inbound Marketing is one of the best strategies for converting different audiences of interest into customers and promoters of your company. Not only that, but you can also achieve greater recognition and improve the reputation of your brand. Because digital users are looking for useful, relevant, and value-added content when making purchases, you must implement friendly actions that naturally attract audiences to your brand.
They will find you through various channels such as blogs, websites, search engines, and social networks, and your visitors will become leads who will provide useful information to your company, allowing you to convert them later into loyal customers. Furthermore, you will be a reference in topics directly related to your products and services, and the public will become more acquainted with your company as a result of the strategies that online marketing agencies employ to accomplish this.
With your Inbound campaign, you obtain your prospects' contact information in an elegant and non-invasive way to send them useful information, usually to their email address. This will serve to constantly remind them of your value proposition with an email marketing campaign, which keeps you top of mind.
Avoid pushing the direct sale in the emails you send. Nothing is more disappointing than deception. Send content that really works for them to build trust and prepare them to take the next step.
Show your value
It sounds obvious, but you have to show your customer in particular in the digital world, where winning or losing a customer is just a few minutes away. But pay close attention to what you promise. It is unforgivable and difficult to contain a digital mouth from a disappointed perspective. Consumers are more careful what they buy, therefore before asking for their money they must offer them a show of good faith. This is why free trial periods and explanatory webinars are the ideal method to make your Saas lead generation vital.
How to define and measure leads?
It is crucial to create key performance indicators prior to actually trying to implement any kinds of marketing strategy (KPIs). While most SaaS organizations are aware of the business metrics or KPIs, marketing KPIs are frequently overlooked. These drill down to measure the effectiveness of your marketing efforts.
It's worth remembering that it's simple to become fascinated with numbers, particularly with connectivity to so much information. Before you know it, you'll be reporting on 20 to 30 KPIs while losing sight of what's truly important.
Develop a SaaS marketing metrics dashboard that can help you easily track your company's most important KPIs. Common tools for KPI dashboards include HubSpot, Salesforce and Google Analytics.
Conclusion
It is a time-consuming process to achieve business expansion. Indeed, it is more problematic in the context of any SaaS business because it must expend extra work to attain the development and practice through recurring business, which is the basic foundation of SaaS business. In addition, a company that wants to pursue software product development of a SaaS product that is valued by customers must consider several aspects to retain them.
Go to tests before practice and do not understate SaaS marketing strategies to qualify your company and support new potential customers. Keep in mind that you will always have a specific problem and that it has to be resolved by your software to ensure that the person has secure responses.
Efficient SaaS marketing strategies use a mixture of targeted outreach, appealing offers, and customized landing pages to drive traffic to your website. Customers and prospects are both drawn to quality information.