If there is one thing that is immensely popular today and will continue to be even more in the future, it is content marketing. The biggest reason being so is the way we all function today, and that is using all the online opportunities that the internet gives us.
Using content marketing strategies is the best way to attract users and customers to your business since there are many ways it can be used to your advantage. A quality and motivated SEO agency will lift your company to a higher level with its services and help you reach the type of customers you desire.
That is why here, we will see the best content marketing strategies that do magic. So let's not waste any more time and get right into it.
Keep Your Content Fresh
One of the underrated content marketing strategies is keeping your content fresh at all times. People often think that providing content that is most used will easily attract customers. But this is not necessarily true since it is easy to write about what everyone else is writing about.
So it is best to be as original as possible and provide content that is new and interesting. This doesn't mean that you shouldn't write about topics that are already popular, but the point is to write about them from a different perspective. Also, you can write about topics that are not as trendy at the moment but have the potential to be in the future, and your site will be one of the first to publish content that will become top-rated quickly.
Always Be Connected with Your Readers
Another yet crucial part of your content marketing strategies should be your connection with your readers, especially those who are loyal visitors.
When you don't know what to write next or have no inspiration, ask your readers for ideas. That way, you will not only get writing ideas, but you will also write content that your readers desire, so you will keep them even more satisfied.
You can use some of the following questions to learn more about what they want:
Which type of products would help you make progress in your industry?
What are you interested to learn next?
What are the topics that you think should definitely be covered in the online world?
What is the biggest challenge you and your business had to live up to?
Visualization Attracts Every Culture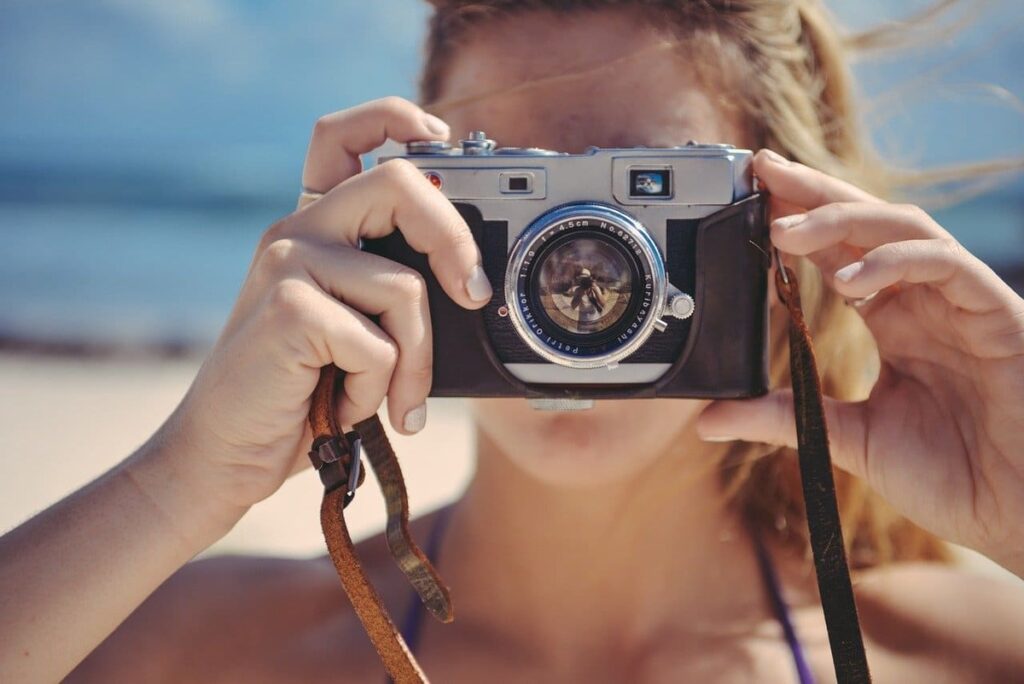 It is even scientifically proven that people are mainly attracted by visualization. Especially in content marketing, and the best part is that this addresses people from any culture anywhere in the world. It is a psychological fact that people get interested in various colors, signs, messages, etc.
So, in essence, visual content marketing strategies can be vital for your business, and all images and videos you can use will most certainly inspire potential customers. Therefore, use the best possible images when presenting something online, and even videos if there is an option to do so. When your site's visitors read something, they don't want to see only a list of wordy paragraphs. They like to visualize the services and products quickly, so images would definitely help.
Controversial Content Is Popular for Eternity
Let's be realistic; people love controversial news, and now even more so than ever. Of course, you shouldn't go over the line and promote services in a cheap tabloid way, but a string of controversies will most definitely attract more visitors and keep those who are already loyal customers.
Pick a side since people read content that either confirms their beliefs or disagrees with them entirely. Don't stand in between because in content marketing, sometimes it is valuable just to make a provocation no matter if someone agrees or not; they will still make a fuss about it and ignite discussions, and this brings popularity to the table.
Motivate Your Visitors to Become Buyers
The goal of having the best marketing strategy is to motivate the existing visitors to become regular buyers of your services and products. So match your content with your potential buyer's journey and push them to go over the hump.
What you can do in order to achieve this when someone subscribes to your blog is to send them an email, product guides, or blog content that will inspire them to buy something you offer. You can also provide a free trial that will assure them that your services are trustworthy and effective.
There Is No Success without Linking
When people read something, they love to find out and learn a lot more about the topic they are interested in before they visit your website. So, it is vital that you include hyperlinks that will continue their journey in finding the most of the information they are interested in.
You can also include internal linking so that you will keep the visitor longer on your site and impress them with what you have to offer on the market. That way, a visitor will realize that you have interesting content, you address multiple topics, and they can find all they need without having to look for hours.
Don't Be Afraid to Ask for Feedback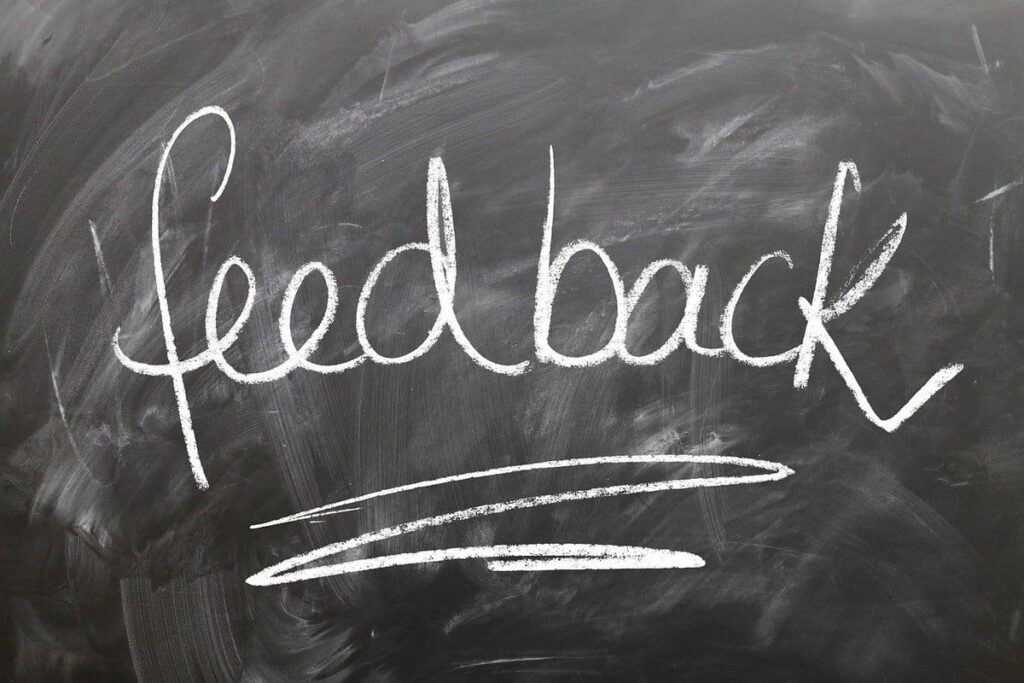 The first thing most people do when they visit a new website is to search for reviews of the site. So it is the biggest misconception that not providing feedback will keep you safe. On the contrary, people will doubt the quality of the site and suspect that the services are not entirely trustworthy.
So, one of the best content marketing strategies is to have a feedback button to know what your audience thinks at all times. This is also valuable for understanding what interests them the most, and they will also provide you with positive feedback you can put on your site that can be used as great marketing for your business.
Update Your Old Content Regularly
Not all content is outdated, and many things are popular for a more extended period of time. So you don't always have to write new content since you can update an old one. Especially if it was a popular one and people love to read it. Here is what you can do:
Make a new sequel of the written blog post
Update the same structure with new information
Display posts that are related to the existing content
Make Your Content Adaptive
You have created an extremely popular blog post, and people love to read it, but how to make it even better? One thing you can do is to make the content-adaptive for other types of publication. The content remains the same, but the presentation is different and attracts various kinds of readers.
You can turn it into an ebook, infographic, podcast, or case study, or anything else you want. Your web traffic will skyrocket again since other people are reading the same content but from different channels. The best thing is that after this, you can go a step further, and if the content is extremely famous, you can adapt it for making a live presentation and creating a Q&A webinar. The options are endless.
Make Collaborations
Nobody succeeds in their goals alone, and content marketing strategies most certainly motivate collaboration. It is best to collaborate with other sites, and you can provide linking for their services and vice versa. Of course, you can't do it with competitors, but you can do it with sites that match the interests of both sides.
Also, if you have other writers that you work with together, it is best to establish great digital collaboration at all times. This way, you will enhance productivity and create better content that will attract more visitors, and people will access your site a lot more quickly.
Here you have some of the best types of content marketing strategies that do magic, and before we sum it all up, let's see another few tips that will help you in achieving your goals:
Create a Great Message Architecture
People need to know exactly what you offer, so you have to create a great message architecture on your site and understand what messages you will present, what your brand's best qualities are, and why customers should pick you over anybody else.
Questions like these must be answered and addressed the best way possible so that people can get the desired results right away. When someone is visiting a site, they don't like to waste time on finding information, and studies have shown that most people want to find what they are looking for without making more than 3 clicks. Therefore, a great message architecture is vital.
Indexing Is a Powerful Tool
In order to index your blog posts on Google's results and rank higher, you have to write articles that are original and don't rewrite industry news that is already available. Also, use keyword-rich headlines and headlines in general since Google prefers headlines that are straightforward. And last but not least, if you can write more than one article per day and be active all the time.
Decide What Is Your Niche, Don't Write About Everything
All possible content marketing strategies will help you always, but especially if you write about a particular niche that suits you the most. So don't write about a million things and confuse the readers. Instead, find your niche and try to become the best you can be in that sector. It is better to be excellent in several things than be average in many.
To Sum It All Up
Content marketing strategies like the ones listed above will most certainly improve your web traffic and attract a lot more visitors to your website. And that is the ultimate goal for your business at all times. You have to improve constantly and reach higher levels continuously if you want to stay relevant.
Content marketing will become more and more popular in the following years, which means that more and more people will use it as a means of marketing, and competitiveness will be a crucial factor. So, in essence, you have to be ready and use the best ways to create better results for you and your business!