Many things we want to read, learn, buy, find out about, inform ourselves are more and more on the internet, if not everything. Therefore, SEO is valuable today and will continue to be even more important in the future. That is the main reason why it is crucial to hire an experienced SEO agency that will help you and your company achieve better results.
And when something is vital for the online world, it also has to change constantly and make progress, so the same goes for SEO. The end of 2021 is near, and it is interesting to see all the changes and expectations that will occur in SEO 2022.
That is why it is essential to use the best marketing strategy, and here we will see some of the crucial parts of SEO predictions and what is expected to happen next year, from predicted changes, Google's updates, aspects about content marketing, etc. So let's get into it.
Top SEO 2022 Trends That You Must Know
There are several predicted changes and updates for SEO 2022 you should know and most certainly learn them if you want to be effective. Here are some of the most important ones:
Long-Form Content Will Get More Traffic
Desired or not, it is a fact that this change will be one of the many that will mark SEO 2022, and if you want to engage more readers to your website, you will have to start having a long-form content strategy.
It is evident that short-form content is becoming history as time goes by, and long-form content of even 3,000 or more words gets a lot more web traffic and will continue to do so next year. So, slowly but surely, you have to shift towards it, and it will most certainly improve your search rankings that are highly valuable for your business. And this does not mean that you should only have many words; it also means that the information you are providing must be attractive in order to motivate readers to keep coming back.
Subheadings will continue to be highly valuable, and since smartphones are more and more used than laptops and PCs, it is vital to make shorter paragraphs for the readers to be able to browse through the content more quickly and with ease. Last but not least, make your shareable links more available and visible for phones since the screen is smaller.
Artificial Intelligence Will Be Even More Present
The Google algorithm updates can be tricky sometimes, and that is why it is extremely important to prepare yourself as much as you can in advance. We all remember moments like this, such as the May 2020 Google broad core update when many sites were looking at how to recover from the new rules. So, it is highly recommended to always be prepared for changes, and the same goes for SEO 2022.
Next year, AI will have one of the key roles when it comes to SEO strategy, and here the most important part is Google's AI algorithm RankBrain. It is expected in a great manner that it will be one of the most significant factors of high ranking in 2022 and how effective you can be on Google's search engine results pages. Of course, Google announced that there is an algorithm named RankBrain, but did not reveal much about how it will affect SEO.
Still, that is why experts have opinions about it, and they believe that the inner workings will be mostly connected with user experience. Therefore, this part will be one of the primary ranking factors, which in essence means that the number of time users spend on your site combined with the click-through rate will be crucial and taken highly into consideration by RankBrain when it decides which content should be prioritized.
Become Mobile-Friendly Even If You Are Not
It would be best if you always remembered that the goal to achieve great results for your website is to focus on what Google desires and sets as rules in the game and not what you personally want. So even if you like to read content on a PC or love the laptop vision it provides, it is undeniable that for SEO 2022, mobile-friendliness will be highly important.
Having content that is mobile friendly has become a ranking factor on Google since 2015, and Google also rolled out mobile-first indexing in 2019. All in all, this means that for SEO 2022, Google will primarily focus on the mobile version of your website rather than the desktop version. In addition, this move by Google is no surprise to anyone since it is expected that by 2025 more than 70% of internet users will access news and content information via smartphones.
The good news is that Google also has many tools like the free mobile-friendly test that will make things easier for you to check how effective your mobile site is and fix all the problems that are getting in your way and your website. So it is already important, and for SEO 2022, it will be even more valuable to know how to optimize your content for mobile users since we all know that smartphones are more and more the most desired devices for gathering information and knowledge.
Google's EAT Is Important and Will Continue to Be for SEO 2022
Since Google is a worldwide-spread company and wants to provide valuable information for its users, it is no doubt that their Google EAT has always been important, but the importance of it will rise even more for SEO 2022. But, of course, it is not enough to know that EAT is valuable; it is also important what Google really means by having quality content on your website.
First and foremost, EAT stands for expertise, authoritativeness, and trustworthiness, so it is truly important to follow these instructions when you are providing content for your readers if you want to rank much higher on the search engine results pages. Google will pay even more attention to EAT in 2022 since the online world is full of misleading information, a lot of information in general, and it wants to make even more sure that everything you publish is transparent.
A critical aspect of it is that you have to create buyer personas to understand better what type of content your targeted audience needs, which has become a lot more valuable for great SEO in general. It would be best if you used more statistics and facts about the things you are writing about, and your linking will have to be even more logical, and to quality sites, so authoritative links will be even more appreciated in your content. To be fair and realistic, it is a logical move that Google will praise EAT even more since the more people use content information online, the more misleading information appears on it, so it is valuable to focus on and force quality content.
Another Few Tips for SEO 2022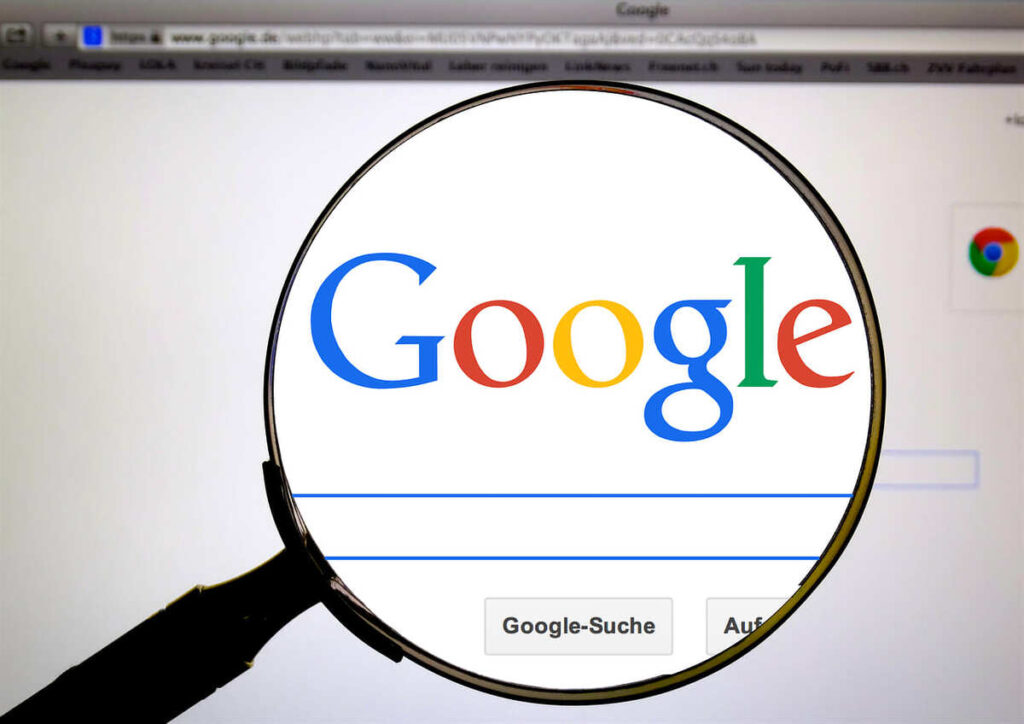 Here you have some of the most valuable and crucial aspects of the expected changes for SEO 2022 and how Google will approach this part for next year. Furthermore, in order to stay compatible continuously, here are also some valuable tips for 2022.
Focus on Important Things and Break Up With Bad Customers
It is expected that by 2025 more than 70% of the best companies will break up with bad customers, and the cost of retaining them will be used for providing good customers with better service.
So don't waste time on things that are not truly important. As mentioned above, Google will focus on trustworthy aspects, and since the internet is overwhelmed with information, it is best to concentrate on your best customers and try to make a wider web of users by attracting them with quality content and trying to fit the Google requirements.
Keyword Spamming
It is evident that Google is becoming smarter every year, so keyword spamming and using the same keyword more than usual is not going to help; quite the opposite, it will decrease your chances of ranking higher on the pages. Furthermore, Google will also consider the related words and synonyms from the keyword in the ranking, so using it repeatedly will only make matters worse for you and your website.
Videos and Images Will Make a Difference
Since quality content is essential, it is no doubt that videos and images can make a positive impact on better SEO. Using them will help increase web traffic and also attract more and more visitors and readers to your website. Great visualization is always important to users, and it will be even more accurate the following year.
To Sum It All Up
At the end of the day, it is inevitable that you must follow Google's updates for SEO 2022, and it can be precious for your website and business.
Using these top SEO trends to your advantage will provide many benefits, and even more so, you will most certainly not fall off the wagon in the enormous online world, which is crucial for having a lot of traffic on your site.
So buckle up, prepare yourself for SEO 2022 the best possible way, and don't waste any more time hiring a quality agency that will create the best possible outcome for your future plans!