The two main pillars on which content marketing is built are action and reaction. Because of that, the improvement of our company, the transformation of anonymous users into potential clients, and the formulation of plans for what to do and how to proceed in the future are all reasons we measure the performance of a particular activity.
In the following sections, we will provide you with a guide that will show you how to measure SaaS content marketing and what you should always pay attention to, which will help you with your SaaS SEO plan.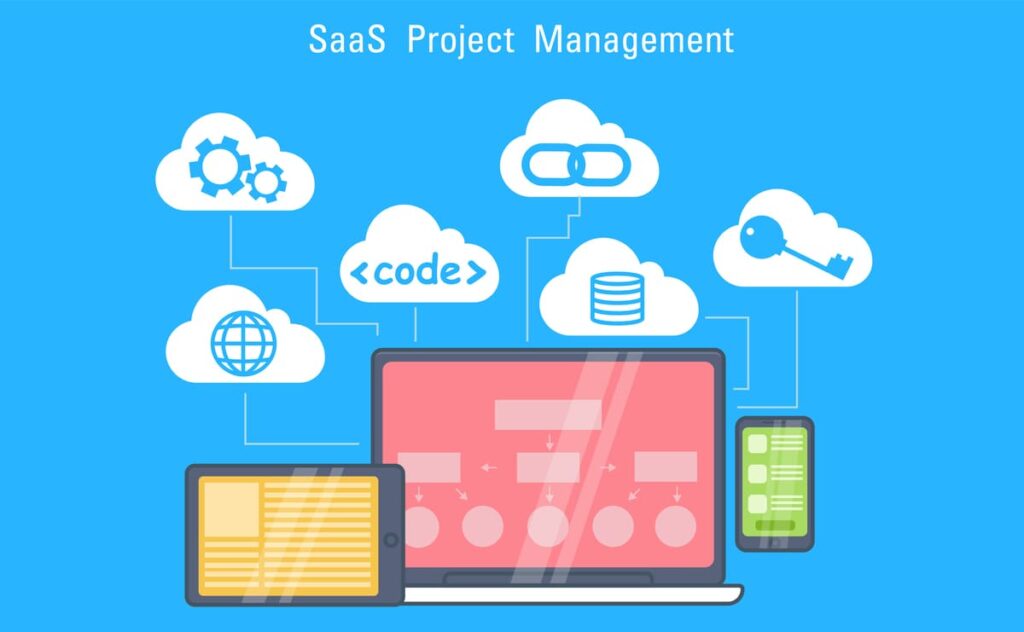 Number of leads
To measure the performance of content marketing for SaaS companies, rather than traditional businesses, you can look at the number of generated leads.
In order to gauge the success of a content marketing plan, organic traffic and search engine optimization results are critical. While a static site may indicate that your content strategy has to be revised, increased traffic is a good indicator.
Customers' retention and churn rates are also critical indicators to keep in mind while analyzing conversion rates. It measures how many people come back to use a service over time.
In addition, when you work on how to measure SaaS content marketing, you need to make sure that your aim and measurements are aligned. A content strategy may bring in many visitors, but without the ability to convert them into paying customers, it is a waste of time. Content marketing for SaaS is highly important, but the end goal is always to convince people to become loyal buyers.
Retention rate
When wondering how to measure saas content marketing, you should focus on tracking the retention rate.
This is a percentage that evaluates how many consumers a company keeps after a particular time after comparing the number of new customers acquired to the number of lost customers due to the company's operations.
Steps to take after you have determined your retention rate
Think about conducting an audit of the customers you have lost to establish whether they shared similar reasons for terminating their relationship with your business or whether or not the types of customers lost are comparable.
Find out which of your clients have a particular budget or business size and are more inclined than others to terminate their relationship with your brand.
Consider including qualification questions in your sales process and examining your buyer persona profiles to ensure that they include the traits of your most devoted clients. Both of these options are worth looking into.
Page views and conversion rate
The content that receives the most traffic is another helpful tip on how to measure SaaS content marketing. However, this type of content does not always result in the most significant number of conversions, and vice versa.
When this occurs, a smart content marketing technique is to link your articles that bring in a lot of traffic with related posts that qualify well for conversion. This will help increase the amount of traffic that your site receives to make top content conversions for SaaS.
How can you determine which content has a good conversion rate and high traffic levels so that you may link them together?
Use Google Analytics.
You can also filter the data to pinpoint the type of content that leads to the highest number of conversions.
Create a Marketing dashboard that allows you to measure content marketing or visually display your required information.
Use this data visualization dashboard, and you will be able to rapidly navigate between the content with the most page views and the material with the most conversions.
Bounce rate
Every company needs to have well-defined goals for its websites, and because of that, knowing how to measure saas content marketing is of enormous importance. In the case of e-commerce, it may be the downloading of a material, the submission of a request for a quote, the registration for a newsletter, or the actual purchase itself.
In most cases, the achievement of that goal calls for at least one click, which implies that when there is a bounce, the website fails to guide the user to the plan that it had intended for them to achieve.
It is essential to keep in mind that analyzing the bounce rate on the website would not be appropriate.
Instead, the most effective course of action would be to conduct a cascade review, which entails determining which acquisition channel has the highest bounce rate and analyzing the specific pages that receive the highest volume of bounce traffic.
After ensuring that the metrics are being measured appropriately and examining the sites or channels where the bounce rate has increased, we will then carry out a variety of optimization procedures, the specifics of which will be determined by the kind of site in question.
If the emphasis is on the content, and if we see that users do not scroll when they arrive at our pages, then we need to take actions such as:
Improve the text and make it easily readable
More quality content
Appropriate keywords, but avoid keyword stuffing
Optimize the images
Optimize the videos (this requires interaction with the user)
Optimize it for mobile
Also, it's valuable to mention that a SaaS content audit can help you a great deal in discovering these aspects faster in order to improve them right away.
MRR (monthly recurring revenue)
Monthly recurring revenue (MRR) is a metric that we highly recommend you pay close attention to when starting your work on how to measure SaaS content marketing.
Not only will it tell you whether your revenue is decreasing or increasing over time, but it will also provide information to sales leaders to make educated business decisions.
You may also measure it on a yearly basis, but if you do it on a monthly basis, you will receive a picture that enables you to plan your marketing efforts and intelligently manage your money.
How to calculate MRR?
When computing monthly recurring revenues (MRRs), the average revenue per account (ARPA) is the most critical measure to use.
To arrive at that number, take the entire amount that all of your clients are paying and divide it by the total number of customers for that particular month. That will give you the average amount.
Multiply the result of that calculation by the total number of clients you have to get your MRR.
If you notice that your MRR increases from month to month during your business, you are doing a terrific job.
MRR is also vital for achieving the best rated content conversions for SaaS.
Exit rate
It would be best if you didn't confound this rate with the bounce rate. The exit rate is a metric that concentrates on the fact that visitors are leaving the website and takes into account the page they were on when they left.
This information is helpful to know which material should be optimized and identify which ones have a better performance, allowing one to divert visitors to other content that may be more relevant to their needs.
How do we decrease the exit rate?
Find out why visitors are leaving, such as having a lot of content with distracting aspects, having a slow loading time, having a bad user experience, or having issues navigating.
Give your visitors a cause to stay by analyzing to determine whether or not you should link to related products, whether or not you should add a more alluring lead magnet, and whether or not your content inspires them to stay to see more, and so on.
Use heat maps or live tracking to gain insight into how people engage with your website and locate areas where there is room for improvement in the layout and, as a result, the quality of the user experience.
As you can see, knowing how to do SaaS content marketing is important, but it's also essential to know how to measure it in order to be effective.
FAQs
What is the SaaS market?
Software as a Service, also known as SaaS, is a method of selling software products in the form of cloud-based applications. These applications receive regular updates that include the addition of new features; the types of features to which users have access are dependent on the types of subscriptions they have purchased.
What are the benefits of SaaS content marketing?
The benefits of learning the best tips on how to measure SaaS content marketing are a lot, but the following are the most significant ones: it will make it possible for you to enhance the reputation of your business or brand, generate recurring leads for your SaaS business, and reduce the cost of gaining new clients.
Why is it important to measure SaaS content marketing?
Knowing how to measure SaaS content marketing can help you identify which marketing actions are more effective than others, and this information will help you choose the best strategy for your company.