Content optimization is essential to ensure that your blog reaches the widest possible audience. Do you know how many posts are published per month in blogs managed with WordPress?
66.665.531 posts on average.
If that seems few to you, maybe you can compare it to the record that was achieved in December 2018: as many as 136.185.666 posts were published according to WordPress' data. These figures show an obvious need for research and strategy planning in blogs and magazines, but what is content optimization, and how is it carried out? Does it only entail executing SEO techniques within posts, or can it encompass more website areas?
Content optimization is a series of strategies to develop digital content tailored to the search results online as well as to upping the superior user experience provided to the potential customers. By optimizing its visibility, you are helping the intended audience of a specific brand or company to make the most of the content.
The implementation of a content strategy on the social networks will further expand the brand's recognition and your site to promote your business' products and services.
With both, you need to keep in mind that the content published must also be optimized to improve your web positioning and have greater visibility and presence on the Internet.
To do that, a correct analysis is needed of the keywords you would like to use in order to attract more traffic to your website so that the content you have crafted can be easily found. In addition, the site must be constantly updated to ensure its relevance and greater interest are not lost.
Keys to Achieving Content Optimization
Content does not lead you to achieve results overnight. You have to provide readers with constant value and reward them with their loyalty, so measurement only helps you improve the relationship between the audience and content. These are the most important objectives you must consider to know that the content works for your business.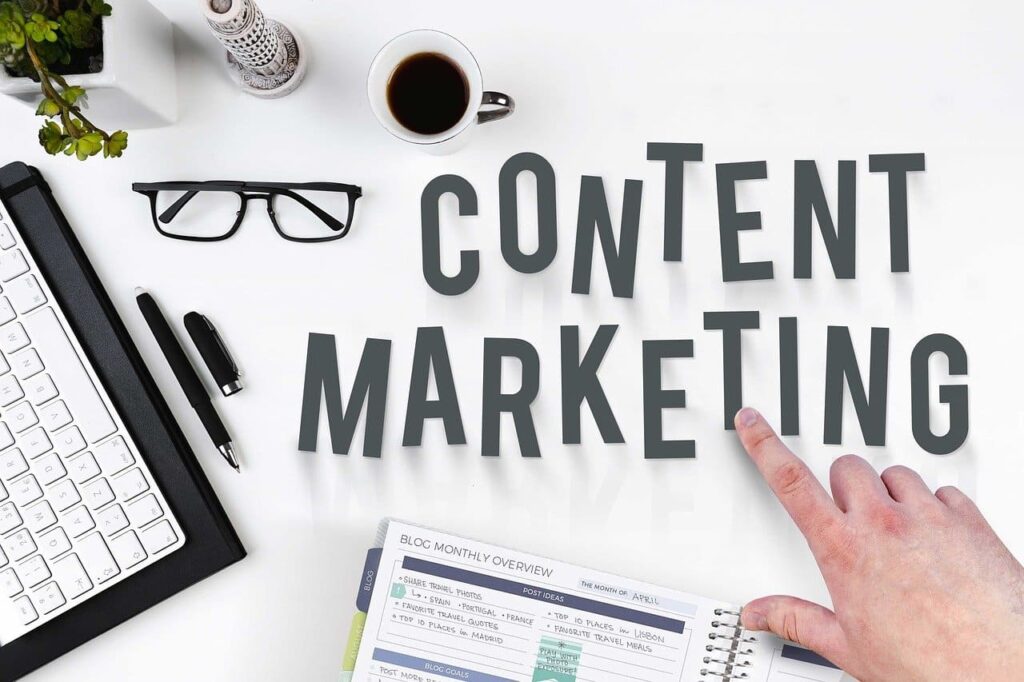 Content Marketing Strategy
Having a good content marketing strategy is essential because this will help the audience solve their doubts and give value to this information. The objective is to have an indirect influence on users' purchasing decisions, and this would be only achieved as long as the content marketing strategy is well structured.
Recently, SaaS content marketing strategy has been used by many companies because it differs from other content marketing strategies. It aims to raise brand awareness and services awareness and provide information on their benefits.
Brand Affinity/Awareness
The brand's importance goes beyond the data to be optimized. The confidence it generates is an intangible element that leads to the success of your marketing activities.
This is probably the best ROI a company could have, a big brand that can be assessed as follows:
SEO, search engine optimization, means that the value of your content is suitable for Google's algorithms and therefore gives an unquantifiable value for people searching on your topic.
Studies about you, this is to be copied, taken as an example in schools, the competition, customers want to use your methodology, they call you to tell you they want to do it like you – that's branding, that's doing things very well.
Organic Search Engine Optimization
The primary source of the traffic to qualify for your website is search engine optimization and will continue indefinitely. Therefore, SEO content optimization is an essential part of your business, as there are people who seek actively to meet your needs and are willing to come to you, taking you fully into account to satisfy your needs.
Nowadays, content optimization for search engines is the best strategy to achieve a good positioning in search results, which is essential to obtain a higher volume of traffic and, consequently, increase the chances of getting more conversions, leads, and sales. Thus, by using a content optimization tool you can reach your goals, perhaps not so quickly, but you will surely in the long run.
Moreover, improved search results visibility on the website is also one of the most cost-effective and successful branding measures since the users value the notoriety obtained using free content rather than by paid traffic. It also facilitates the diffusion and virilization of users via Facebook, Twitter, and the like, contributing to the increase in social traffic.
Conversion Ratio
If you are selling or registering, you must be very aware of the CRO (Conversion Rate Optimization) in your objective. This is the proportion between visits to your website, landing page, or blog and registration or sales. To make sense when converting, optimizing buttons and other calls to action is essential in creating content.
What Elements Are Important for Content Optimization on Your Website?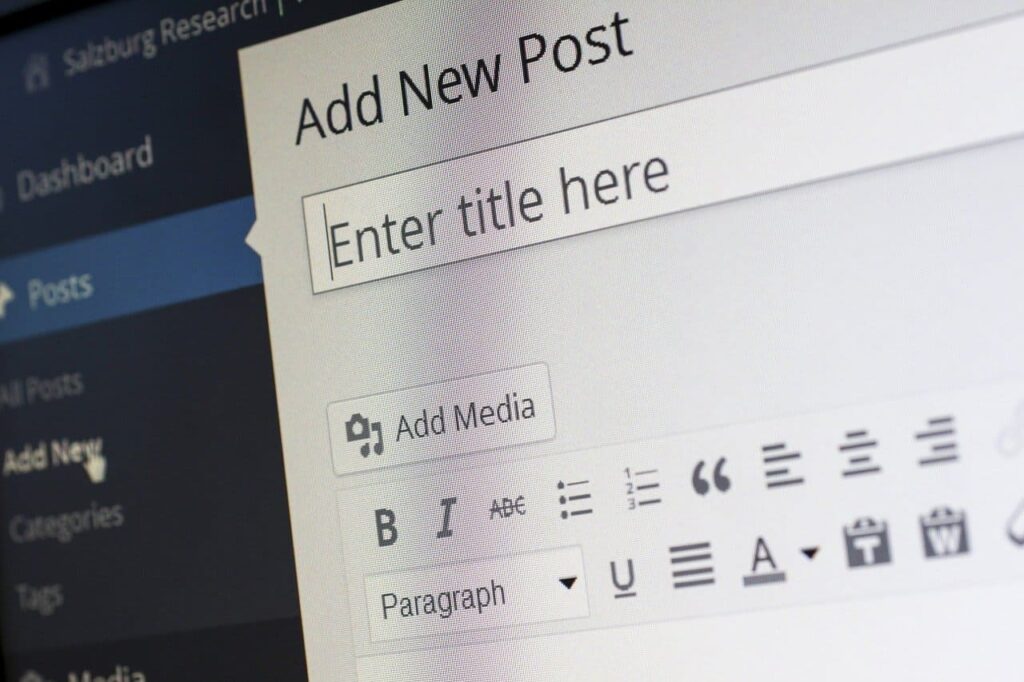 Keywords
You must select the right keywords before trying to write content. These keywords must target the reader and be of the right intent: informational, navigational, transactional or consideration depending on the goal of the content. To find the right keywords you need to use different SEO tools and compare the data.
Structure and Headings
Once you have the keywords, it is important to structure the content using headings. The HTML headings are: h1, h2, h3, h4, h5 and h6.
Heading h1 is the meta title of the page. It is the most important and must be unique and attractive as it also appears on the Google search results page. The rest of the headings are subheadings from most to least significant (the h2 the most important and the h6 the least important). There can be several of this type of headings throughout the web, always considering that there can not be an H6, for example, without a previous h5.
Metadata and URLs
The first thing a user searches for us organically sees there is metadata, so we have to optimize it.
Meta Title: it should have up to 60 characters optimally. If it has more it won't be visible in full in the search results.
Meta Description: it should include a keyword and should be between 150-170 characters. Furthermore, a CTA to promote action is advisable.
URL: short, descriptive, and the keyword should be included. Empty content words, like prepositions that do not add value, should be removed.
Titles
The use of eye-catching titles which generate users' expectations is advisable. However, do not overuse critical sentences.
Take a look at your website's most popular posts, what sentences and combinations you used, and make sure that the same variations are not abusive or repeated.
Use search engines, see the blog posts that return to search engines better positioned to use for specific topics, and compare them. Then, replicate and improve the formula for your competitor.
Also, too-long titles tend to be disliked and scare people; a perfect title is between 5 and 9 words, which is more than less appealing.
Titles guarantee 80% of the success of a post and influence its virality. Of course, the content is essential, but an attractive title can bring the highest number of users and reading enthusiasts.
Attractive and popular phrases and combinations:
How to make/get/achieve/perform/improve…
Differences and advantages between A and B (Comparisons)
Generate controversy (Use percentages and figures that generate expectations)
Offer tips, advice, and tools at no cost.
Step-by-step guide (use numerical lists)
Texts
It is necessary that the text explains the main idea properly and does not seem compelled to optimize the content and achieve more excellent positions. The text should, of course, be developed so that it is user-friendly and more credible for search engines. Therefore, not too many key phrases should be included. The core principle or idea of the content must be linked to the words that we all want to position.
While the minimum length should be 700-800 words, the value of the text exceeding 2.500 words is better for Google. Furthermore, this allows you to use more targeted keywords inside the text and their related terms. A lengthy article can, in turn, extend the user's stay on the page and even lower the bounce rates (i.e., the proportion of Internet users leaving the website when a single web page has been viewed).
Multimedia Content
All articles should include at least one feature image. More images are welcomed if they help expand the relevancy of the content. However, these mustn't be downloaded from Google Images and not attributed to the owner. In this case they should be paid, or instead you should look for royalty-free images. Furthermore, all used images should have an alt tag, possibly including the focus keyword of the article.
Including videos on a web page increases the number of visits drastically. However, it is essential to implement several guidelines to detect these multimedia resources by search engine crawlers or bots, including writing an accurate description that includes keywords. A title and an alt text tag must also be included (if possible, with a keyword and text similar to the page title). Furthermore, it is advisable to make it from your channel if it is a YouTube video.
Internal Linking
Finally, we'd have the links. Links to other content on our website are essential, and internal linking best practices will help you improve your content optimization. The links must have an anchor containing and labeling the main keywords. They are quite crucial because they make it possible for the reader to stay longer on your domain. Internal links are links within the same field from page to page. This kind of link can usually be used on pages that are difficult to access because the text is significant.
Picture a blog, for example, that provides readers with information and lessons regarding how to build a proper, improved, and confident image. A lot of your posts are great and are likely to be equivalent or refer to earlier posts. Internal links allow the reader to read more of your blog posts related to what they are currently reading.
The use of internal links should follow a logical and strategic approach. It is important to remember. Therefore, we recommend an excellent method to build a network of connections between different content within your domain (the site, blog, etc.) to facilitate search engine operation and improve placement.
External Linking
External links are responsible for making your website more relevant. The more web pages are connected to your page, the more the search engines give it importance.
Links between different pages are the core of a website because it is only through them that networks are created that constitute the essence of the Internet. To find and index information, search engines need these connections between web pages. Therefore, search engine crew members are following the web links.
However, not every connection has the same advantage. Therefore, it is essential to analyze its quality, i.e., the ranking of the search engines available on the website. These links should come from trustworthy websites. These websites are highly reliable, thus increasing your own site's reliability for universities, public institutions, etc. In comparison, for example, links from spam sites can adversely affect the confidence of your website. Links from websites with a similar subject to the link page should also come from.
Recommended Content Formats
Introductory and Web content: Between 250 and 500 words incorporating highlights and mainly your company's value proposition.
Posts: Between 500 and 2,500 words, analysis and reflections on specific topics or of high value to the audience.
Web Resources: Long studies of more than 1,000 characters, which allow you to involve the audience, with a previous registration, in highly relevant content.
Infographics: a graphic representation of some data, study, or knowledge of a process.
Video: Stories of a maximum of 5 minutes, including demonstrations, interviews, or entertainment series (web-series) to build audience loyalty,
Ebooks: Downloadable guides and analysis for audience engagement, with high-value content for both the brand and the reader.
Parallax, Cinemagraphs, and GIFs: animated content that will allow you to delight your audience, mainly in your Social Networks.
These content formats are not conventional but at least provide some initial information about the format best suited to optimization. You can optimize specific configurations as per your marketing objectives if they work better than other ones.
Which Content Should Be Optimized?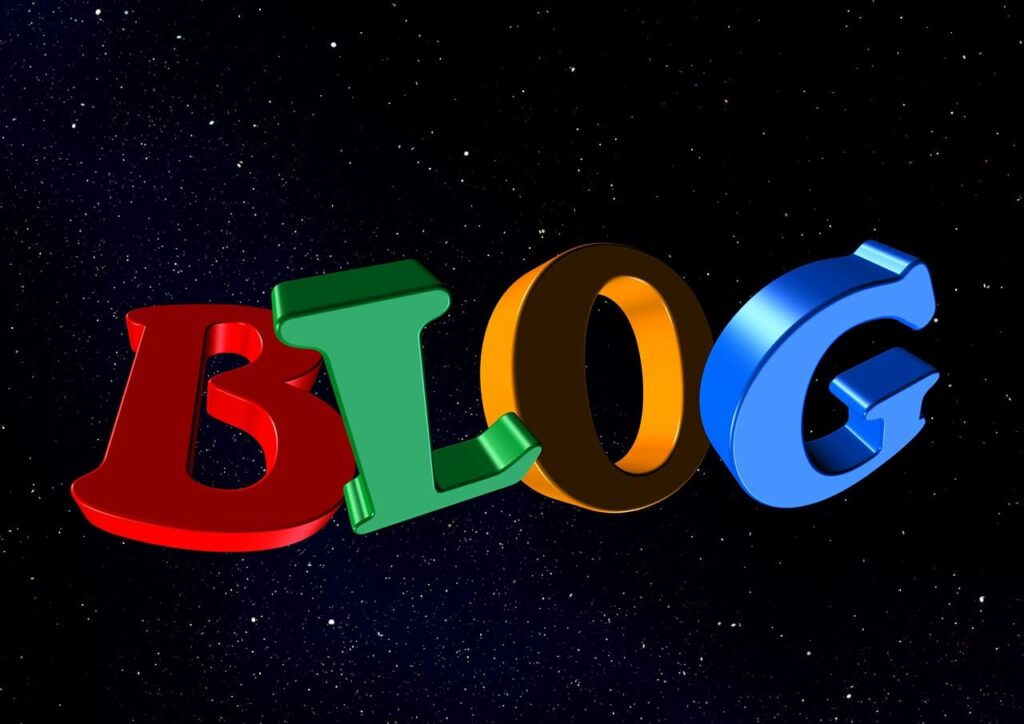 Not all blog posts are ideal for spending time optimizing. Therefore, when tackling this project, focus on older blog posts. For example:
Older than 12 months: this gives your post sufficient time for indexation, discovery, and social networking.
It already generates a lot of traffic: There's an excellent opportunity to improve this if the blog post is indexed and traffic is already developed—especially where there is a high bounce rate or a low conversion rate.
Outdated content: Do you refer to an outdated product, service, or strategy in your post? It could be time to update the content.
Priority keyword classification: Make sure that your visitors find exactly what they want when they arrive on this page.
Has the possibility to be significant: Have you been writing a blog post for hours and hours that nobody reads? This could be a good time to optimize the process.
What Is Over-Optimization and How to Avoid It?
If you ended up in this blog post section, you might have wondered why is over-optimizing bad and what to actually avoid?
Over-optimizing the website is nothing more than using technology to manipulate the website optimization for search engines artificially and take its back on the user instead of wagering on the content and the techniques for natural positioning. The narrow line separating the right from that which could be penalized is like the limiting personality, a boundary disorder in which at some point all the techniques castigated today had their effect, the majority of which being due to the degeneration of other positive methods which had fallen within the Google/Bing/Yahoo parameters.
Things to Avoid
If a website is left uncontrolled, an over-optimization can be dangerous. See several cases to prevent our sites from being viewed as optimized but natural.
Large Number of Links with the Exact Anchor Text
Another sign of link manipulation is the provision of many links from one site to the next and more.
Excessive Use of the Same Keyword
If we use a word too many times in a particular article or page, we could violate a quality guideline in Google. The use of keywords, the link with a different website, PageRank to rate a page, the discussion of a site in forums and blogs that link it as a consequence of a good user experience.
When robots detect the hundred (or thousands) suggestions in a week when we double content to increase density and the research engine detects that 50 times the term "cheap trips to Spain" appears on our website, and that, for this purpose, is conceived as the universal worldview of cheap journeys.
Mass Content Using the Same Word
Let's suppose we create a blog called Eating Healthy, and we have 1000+ posts that all start with the words Eating healthy. Unfortunately, in addition to the articles, the categories and tags also begin with the same word. That's an enormous fail.
Conclusion
Even though everyone will tell you that quality is more important than quantity, there will be times when even the best-quality content you can produce will be ineffective. If you don't yet have connections, SEO traffic, or links, you should concentrate on quick and easy-to-make content. It will take a few months of working on long-tail keywords, building relationships, and requesting links here and there to build up your capacity. It would be best if you then aimed for higher-quality posts even at the expense of lower quantity.
However, content optimization is crucial for any web page, particularly for blogs. Even if questions are asked about their subjects, it isn't easy to show in the search results. Let's notice that search engines such as Google use metrics to determine the quality of content for users. If it is optimized and the cybernauts value, then the chances of positioning it are higher. Also, never forget to find out your customers' needs, how they're being met, and who the competition is, and become the brand they want to see.