Do you believe that SEO is solely technical in nature, because it is all about robots, codes, and algorithmic processes? Well, you couldn't be more wrong. Even though this aspect of optimization is critical for ranking purposes, all about SEO can be understood in a much simpler way.
Let's take keyword research for example. It seems that it is all about tools, numbers, estimates, and so on, but in fact it has to do with what kind of message you are trying to communicate to your target audience. And the bearer of that message is the search intent or keyword intent. With this information, we can better understand users and make their experience more pleasant while answering their questions and meeting their requirements (depending on what they want to find).
The importance of fully comprehending search intent cannot be overstated, which is why we shall discuss its various types, benefits, and other aspects in this post.
One of the most significant efforts made by search engines is to comprehend human language in order to better grasp the search intent of users. Robots can search the index for content that best matches the demands of users if they are aware of this information.
What Is Keyword Intent?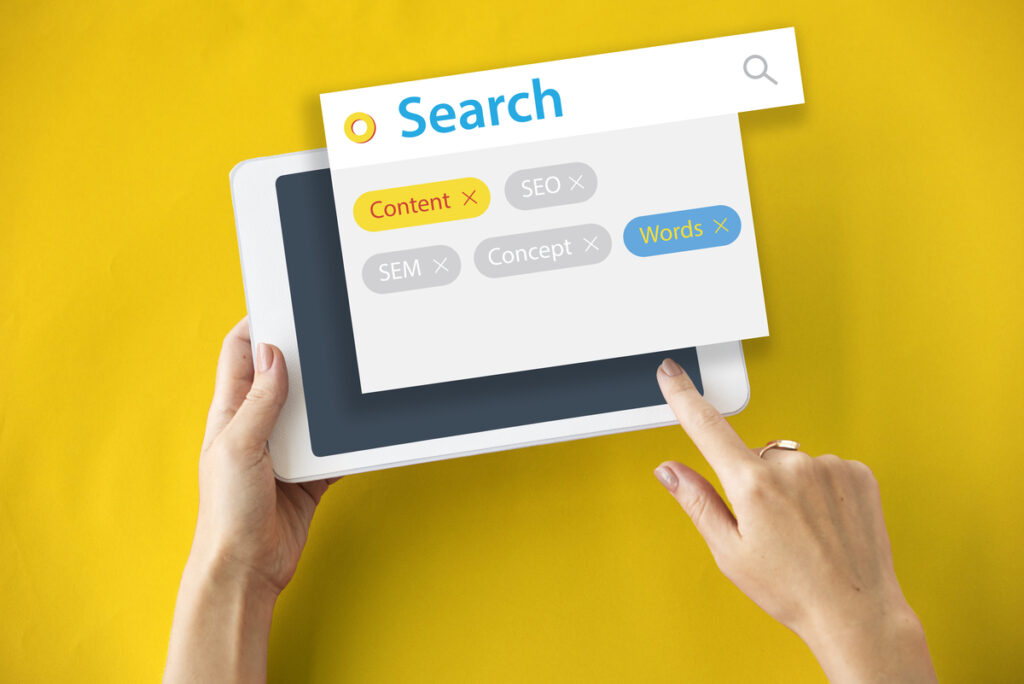 Search engines like Google are getting better at assessing the quality of a website's content and how well it meets a user's demands. That's where the search intent comes into play.
The final objective of a person who enters a search query into a search engine is referred to as search intent (also known as keyword intent). It can also refer to the classification system used to categorize different sorts of purposes.
The search intent provides an answer to the question "why is someone searching?" and "what does this user expect from a landing page?"
Landing pages with a good website optimization for keyword search intent are the foundation of SEO success. People absorb material and respond to information and messages in a variety of ways depending on what they want to do with the information.
The concept of search intent has gained in prominence as a result of the development of natural language processing and machine learning techniques.
When was the last time you performed a Google search? Your customers are searching for a certain term or phrase each time they visit Google.
Here's a quick and fun exercise. Make a guess what a user who performs the following inquiries expected to discover:
How high is the Eiffel tower?
Toronto, Canada
Raw sandwich
Meditation programs
Not so easy, right? Let's take as an example the ''raw sandwich''. Is it more important to them to find recipes for raw sandwiches or restaurants that serve them? Or are they looking for a list of meditation programs or a particular one? In all likelihood, the user has a purpose for these inquiries and evaluates the content provided by Google in light of that rationale.
Why Is Keyword Intent Important?
As we said, the main mission of search engines such as Google is to show users the most relevant results for their searches. Therefore, Google will give a better position to those web pages that solve the user's query in the most effective way possible. In short, Google will benefit from the content that best suits the user's search intention.
Given this justification we understand that for our SEO strategy to be successful we must pay attention to the search intent of individuals, because if we do not do so our website will appear in very low positions in the ranking of results and, therefore, we will be practically invisible to individuals.
In addition, search intent is important to achieve other objectives:
First of all, we will have the possibility of acquiring quality traffic as users show interest in our content when they make their queries. Thus, the probability of conversion of the individual will also increase.
On the other hand, the user will be able to see his query satisfied, so they will enjoy a positive experience with the brand, achieving over time their loyalty and the establishment of a long-term relationship.
How to consider this factor in your online marketing strategy?
Our online marketing plan must take into account the importance of keyword intent because of its significance. We must conduct a Keyword Research on our brand and see which results emerge at the top of the search results in order to tailor our content to the user's search intent.
Once we have a list of keywords, we need to create content that is optimized for these searches. Think about the user and what they are looking for while formulating the query.
A more specialized and targeted piece of content can only be provided by using long tail keywords, thus we must use them in our writing. The most important steps in this process are a blog and a content marketing strategy that allows us to create content specifically tailored to the buyer intent keyword search. However, before doing that, you must learn about the types of keyword intent.
Types of Keyword Intent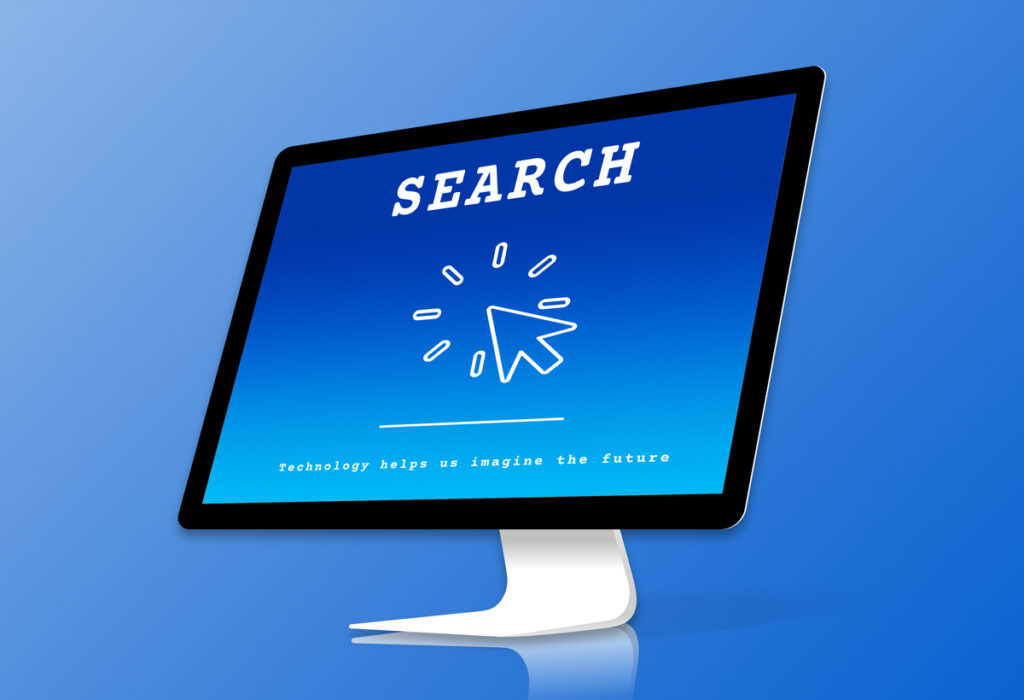 SEOs tend to focus on four key categories of search intent since they do an excellent job of summarizing things. These four search intents should be kept in mind while targeting keywords and writing content.
The goal of a search is navigational when a user is attempting to locate a specific brand, website, or organization. These inquiries frequently contain brand names, allowing consumers to navigate to the website of a certain company.
For example, instead of putting www.pinterest.com into the URL box, someone might input "Pinterest" into Google. Searches for websites are done for the sake of convenience, and the search engine is simply utilized as a means of getting to the site. They aren't necessarily looking for anything else, simply for the specific brand in question.
Common modifiers for navigation searches include:
Brand names
Product names
Service names
When a user is searching for a website but does not have a specific website in mind, the other keyword intent categories come into consideration.
Commercial / Consideration
In order to make a purchasing decision, users hunt for information that will help them do so. They haven't made up their minds yet. They are comparing products and services and narrowing down their options.
Using consideration keywords, you'll be able to move prospective customers from the research stage all the way up to the decision phase.
It is vital to highlight that consumers with the commercial intent keyword search are looking for information about products rather than vendors from which they might acquire the product in question.
Common modifiers for these searches include:
best
top
review
comparison
alternative
Transactional
To be transactional, a user's keyword intent must be focused on a specific activity such as a purchase. This type of search intent can include looking for an online shop or the location of a physical business that carries the goods they are seeking for in the vicinity of their location. The last of these options can be classified as "local intent."
Using phrases like "purchase," "cheap" and "best price" in transactional searches is common, along with the product name. Their search terms for a product often include the words "discount" or "coupon" to ensure they obtain the greatest value possible.
Common modifiers for transactional searches include:
buy
coupon
order
buy
cheap
price
prices
It is common for consumers not only to look for the best deal, but also to conduct extensive research on numerous products before making their final purchasing decision.
Informational
The vast majority of Google queries are for informational purposes only. This makes sense because the majority of people use Google to conduct research or ask questions, and this is important when conducting your own keyword research and then developing content for your website.
Your consumer may be looking for knowledge on a specific topic or for a response to a specific inquiry when they come to you. Information searches frequently include terms such as "what is," "how," and "why," or they may simply refer to the topic of interest.
"How to bake a chicken?" may be an example of a search for specific information.
How does Google treat search intent?
After entering a keyword into the search field, Google's goal is to return relevant results to the user depending on the keywords the user has entered.
We now understand that there might be many different reasons why a user types particular keywords, which is why it is critical to be able to determine the user's search intent when a user enters specific terms. If a search engine is unable to determine a user's search intent, the SERPs will be devoid of helpful results, and users will abandon the search engine altogether. The fact that Google returns the best results is one of the reasons for its success.
Consider the following example: If someone searches for "best ski jackets," Google will not only display various ski jackets for sale, but the SERPs will also include comprehensive lists and reviews of ski jackets.
Because the phrase "best ski jackets" does not imply a desire to make a purchase, Google will not display you among the top results for online retailers. Instead, it will be ranked for items that are categorized as "best…"
As a result, simply having your products available for purchase on your website is insufficient. You must also have content that corresponds to all of the different types of search intent linked with your company.
How do you determine the keyword intent search?
Following an examination of the various types of search intent, it is evident that not all keywords are created equal in terms of value and potential for your content marketing plan.
There are some keywords that are instructional and so more suited for blog content, and others that are more commercial in nature and therefore better for a landing page.
Sample of Unoptimized and Optimized Excerpt

Optimized Excerpt
CHRISTMAS GIFT IDEAS
Make the season holly, jolly, and bright with Christmas gifts for everyone on your list, purchased at Kohl's! If you are wondering where to buy Christmas gifts, you have landed on the right place. We offer all the items they're asking for the holiday season, at prices that are sure to fit your budget.
No matter who's on your Christmas gift list this season, make Kohl's your holiday shopping destination. You're sure to find all the gifts you need to put a smile on their faces as they open their presents around the tree!
Types of Christmas Gifts For Everyone on Your List
Kohl's has everything you need to find Christmas gifts for your friends and family this holiday season, even corporate Christmas gifts for your colleagues at work. Each assortment we offer is sure to have gift ideas that will enhance everyone's enjoyment of the festivities, and provide presents that offer fashion, function, and more!
Cozy Gifts
During the holidays, everyone loves to cuddle up and get comfortable. Whether it's by a roaring fireplace, around the TV while watching a Christmas movie, or in bed as visions of sugarplums dance in their heads, cozy items are popular Christmas gifts to give during the holiday season.
Kohl's offers many cozy gifts, including blankets, slippers, fleece apparel, and pajamas. All these options are designed to guarantee comfort and warmth throughout the holidays and the cold-weather season. These are cheap Christmas gifts that will surely warm the heart of every gift receiver.
Gifts for the Home
Your living space needs some love and attention this holiday season as well, so be sure to find gifts for the home from Kohl's, too! No matter if you're giving these home items to others as Christmas gifts, or upgrading your home in preparation for hosting get-togethers, we have all the essentials you need to complete your objective!
The Bottom Line
Knowing how to reply to a user is one of the most important factors in gaining the trust of your customers and Google. Knowing the search intent provides you with the key to understanding what your audience requires, what you should write, and how you should offer it to them.
Do thorough keyword research and content curation, and above important, keep an eye on the search engine results page. After all, users are the ones who pick what material to consume, and understanding their requirements will provide you with the information you need to improve and maintain your Google ranking.