Companies are vying for control over a vast digital world as is the case in the actual world. However, in the traditional sphere, there is a battle for space in a prominent location and advertising opportunities in radio, television, and other forms of mass communication.
On the internet, the dispute covers a variety of various media, the most prominent of which is unquestionably the Google search results page (and other SERPs). Companies have two alternatives to stand out on this page: Sponsored advertisements and SEO.
Every SEO agency will tell you that knowing the fundamentals of SEO for small businesses is critical in this regard, as it is extremely useful for managers to demonstrate their value to directors by developing the company's brand online without the need for large expenditures, better investing resources, and generating better results.
If you want to be a part of the large and profitable SEO universe and learn the most effective SEO strategies for small business, make sure to carefully study the issues covered in this SEO guide for small business.
What Is SEO?
Search engine optimization is "the practice of increasing the visibility of a website in the organic results of multiple search engines."
It is critical to understand that SEO refers to organic results, not paid results. SEM (Search Engine Marketing) is the term used to describe the complementary option of paying a cost per click to appear in the top results for a certain search. To give an analogy, SEO is similar to looking for a nice free parking spot close to where you need to go, but SEM is the equivalent of paying for a parking lot.
Like practically all other aspects of online marketing, SEO has seen significant evolution over the years. SEO strategies were basic in their beginnings, relying mainly on a few select keywords, however, now the user experience is much more crucial.
SEO is not only for Google
In order to break into SEO, you do not have to confine yourself to only targeting Google as a goal. All of the main search engines, including Amazon, Reddit, Yahoo, YouTube, and Bing, have their own set of SEO guidelines and require different types of SEO strategies for small business to be effective. Keep in mind that you may need to optimize your business across a number of different channels and platforms to succeed.
Why Is Seo Important For Small Business?
Some people confuse ecommerce SEO with strategies that are beneficial primarily for large enterprises, however it can be also beneficial for small business. This technique is promoted by a large number of specialists who believe that organic SEO follows the same logic as purchased links.
The fact is that small businesses have a smaller budget and exercise greater control than large organizations, as we all already know. The effect is that companies are unable to invest as extensively in sponsored media and advertising, which results in the loss of some advertising space on television. On the other hand, this only helps to highlight the importance and efficiency of search engine optimization.
SEO strategies for small business are advantageous because they allow them to establish their domains as authoritative on the internet without having to spend a fortune on advertising. Using keyword mapping and specialized techniques, the suitable clients are sent to the appropriate websites, allowing them to be funneled into the sales pipeline. That is, by implementing these techniques, organic traffic gets boosted, brand awareness is increased, the audience is informed, and the audience is prepared for conversions to happen.
A company that begins investing in SEO at a young stage will be able to establish the credibility and authority that will allow it to achieve great performance in the digital realm and get all the benefits of SEO for small business. Smaller businesses may compete on an equal footing with larger corporations if they use the correct tactics.
SEO Tips For Small Business: What to Pay Attention At?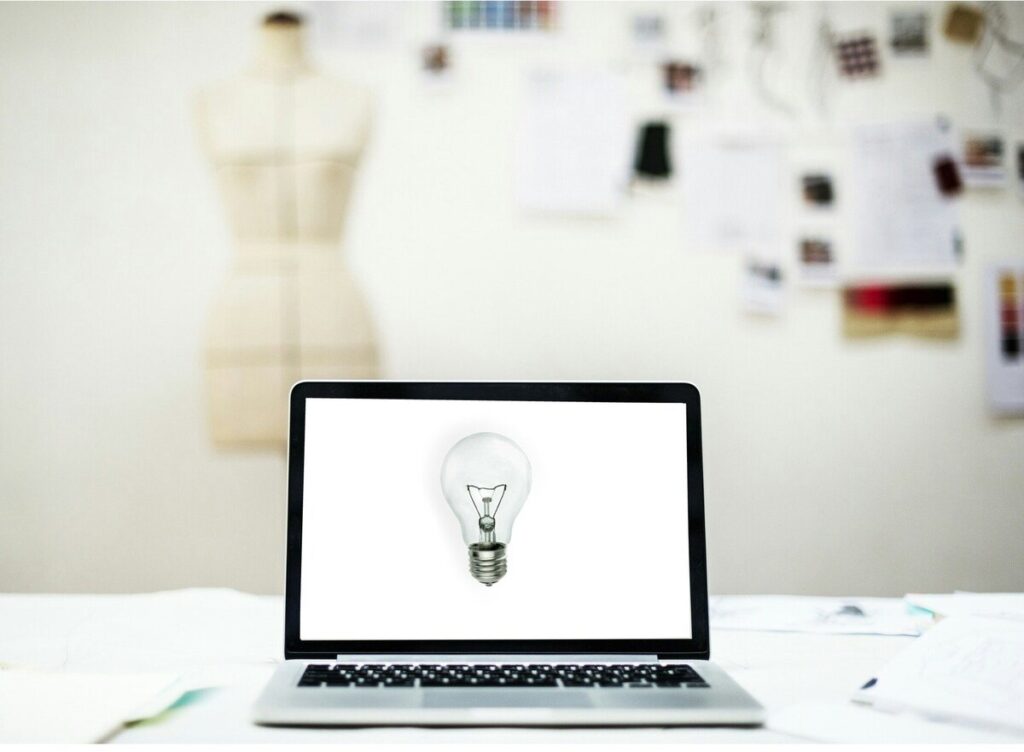 Quality Content
One of the aspects which is among the SEO strategies for small business is the creation of high-quality content as part of your content marketing strategy, which will improve web traffic as a result. As a result, you must research keywords to include in your blog posts, and your articles should be engaging to the reader's eyes when they are published.
Content is extremely crucial for search engines, since algorithms strive to display consumers only the information that is most relevant, clear, and in-depth for them. In order to satisfy the demands of your Buyer Persona, provide valuable, one-of-a-kind, and comprehensive materials that answer doubts and present effective solutions to their problems.
It is critical to emphasize the importance of guidance and education as a top priority for all students. Learn more about the area and your audience by teaching them more about it, overcoming obstacles, and creating directions for them on how to live their lives. Put together a plan for how you'll talk less about your company's brand and products and more on themes that are relevant to people in an advisory tone.
Experiment with several forms, as well as current trends such as interactive material, to see what works best. In this sense, it is vital to thoroughly research the search intent for each piece of content before developing it.
In addition, it is critical that content creation be managed and planned in accordance with the most fundamental concepts and best practices in the industry. In this way, copywriting, for example, should be born adhering to the guidelines of SEO copywriting from the beginning, in order to achieve the best possible outcomes.
Keywords
You will not be able to appear in the initial search results unless you conduct thorough keyword research. To begin, it is vital to do a thorough investigation of keywords linked to your specialty, taking into consideration search numbers as well as the SEO difficulty of the terms. Once you have compiled a list of keywords, narrow it down to the most interesting ones and begin incorporating them into your website's content to help it rank higher in search engine results.
We recommend that you employ long tail keywords at the beginning of your election in order to rank more quickly. When doing your SEO strategies for small business and optimizing the contents of your website, it is equally critical that you consider the search intent of each keyword that you use.
Keyword Search Intent
Our recommendation is to pay attention to the keyword search intent and plan in accordance with that consideration. There are three primary purposes for conducting an Internet search:
Transactional
Navigational
Informational
The transactional intention is related with the desire for a product or service at a stage that is near to the decision to acquire the product or service. The customer is already familiar with his or her problem and is aware of most, if not all, of the possible remedies.
The navigational intent is a type of transition in which the user searches for the name of a website or a brand only for the purpose of accessing the website. Informational intent, on the other hand, is concerned with obtaining important information and education about a certain subject matter.
User Experience
We live in an era characterized by accumulated wisdom, which is plainly reflected in search engine optimization. In order to optimize websites, users must first consider the user experience, as Google rewards those who care about their customers and make improvements to their pages in order to provide them with a better service.
For this reason, aim to improve the speed, navigability, responsiveness, and usability of your website as a whole. The ideal situation is to provide a website that is easy to use, with vital information clearly displayed and easily navigable.
Link Building
Furthermore, we can discuss Link Building among the SEO strategies for small business which is in charge of the links that exist between different sites. It is critical to make a coordinated effort in order to link pages that are related to one another by employing relevant terms to link them together.
In this way, you provide value to the user's experience by allowing them to browse your site and find further answers while also signaling to the search engine that your company is a legitimate contender for a high ranking. In addition, publications must adhere to a set of guidelines when it comes to linking. For example, it is recommended to put three links for every 500 words of material written.
Consider the order in which these links appear, as the ones that come first are the ones that are the most relevant. Whenever possible, attempt to link keywords that are vital to the business to complete publications that are the most comprehensive and detailed. When it comes to external links, it is usually recommended that you aim to link to sites that have more authority and trust in the industry. The graphic below provides a more in-depth explanation of why.
SEO Local
The effectiveness of SEO for small businesses with physical headquarters is increased even more if the strategy incorporates local positioning tactics, because you will be positioned by keyword+localization, which may be a fantastic method of attracting clients to your facility.
Users can be as specific as they like when it comes to localization, including specifying a country, autonomous community, or city down to the name of a specific street.
Due to the fact that customers who conduct these types of searches are interested not only in a specific product or service, but also in obtaining it from an establishment in a specific place, local SEO is a very effective technique for driving traffic to your website.
Every day, millions of people log on to social media sites to communicate with one another. They provide an excellent platform for establishing yourself, sharing what you do, your products, high-quality material, and so on. Creating an effective social media strategy and research is also one of the most important SEO strategies for small business. Examples of excellent social media platforms include LinkedIn, Instagram, Facebook, and similar platforms.
Opinions and Reviews
When it comes to the positioning of a website, there are numerous things that must be considered, and the opinions and reviews of users are critical factors to consider. Most of the time, when we make an online purchase from a large corporation, we do not leave evaluations since we believe they do not require them.
However, when we have a positive experience with a small retailer, we leave a review because we are confident that they will read it and that it will benefit future customers. Small bussinesses must take advantage of this option as part of their SEO plan. If your online store or business includes comments that are complementary of their products or services, it will attract new clients to the firm.
That is why you must make sure that good evaluations are heard more loudly than negative ones to be effective. In this sense, keeping track of customer comments and assessments is one of the best SEO strategies for small business' positioning.
Updating content
Finally, we need to discuss the content's long-term viability and relevance. Before determining where your posts should appear in the SERPs, Google performs a detailed analysis of whether or not they are up to date. In order for posts to stay beneficial to customers, it is recommended that they be updated regularly and that new information relevant to the current moment be added.
Conclusion
As we've seen, good SEO strategies for small business are essential for achieving success in the virtual world. These tactics allow firms to stand out in search engine results pages, catch customers' attention, and initiate a conversation with them. All of this is accomplished without the use of advertisements or user choice.
To ensure that your SEO strategies for small business are effective consistently, you must monitor and evaluate associated indicators. You will gain an understanding of what is working and what is not, and you will be able to make the required adjustments as a result. Continuously track and analyze your website and its traffic, clicks, and page positioning using tools such as Google Analytics. If you follow these SEO basics for small business, you will definitely reach your goal and have a successful online presence.